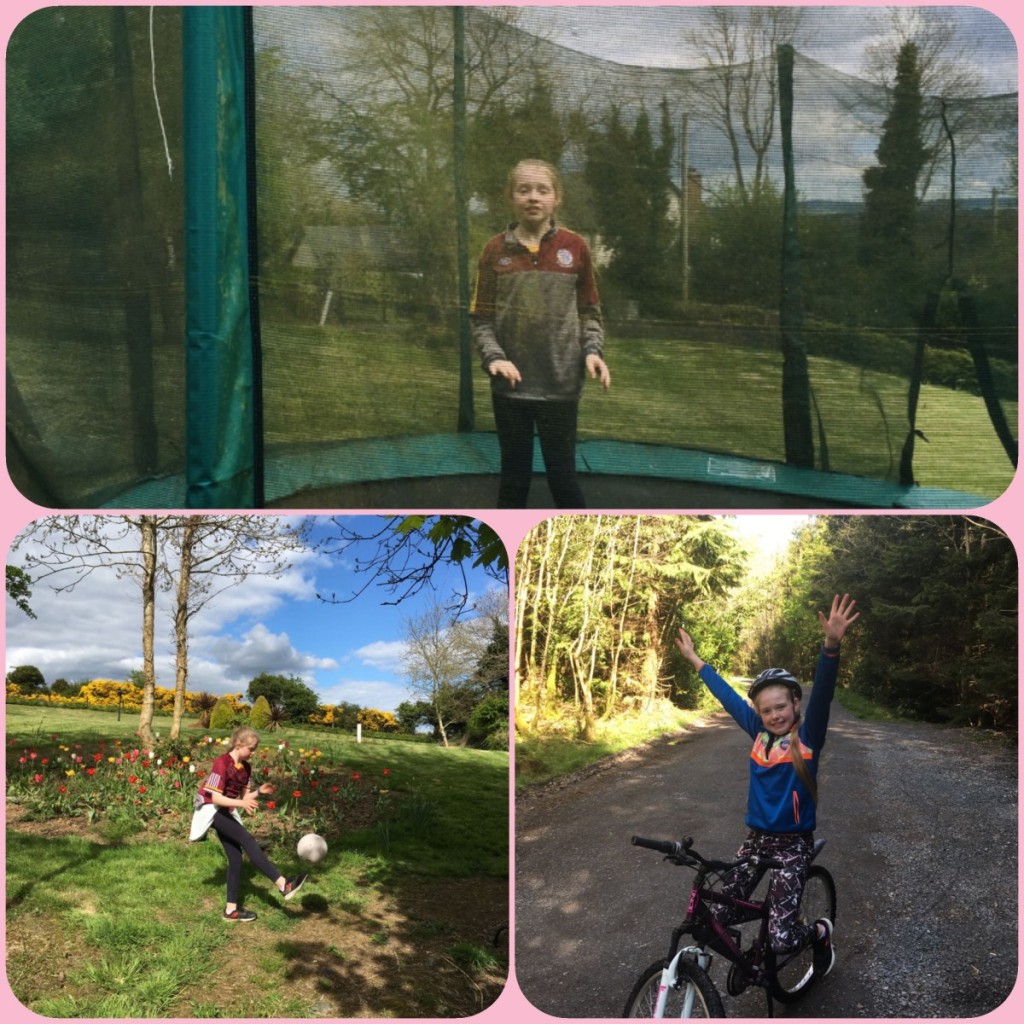 Arianna enjoyed many activities during Active Week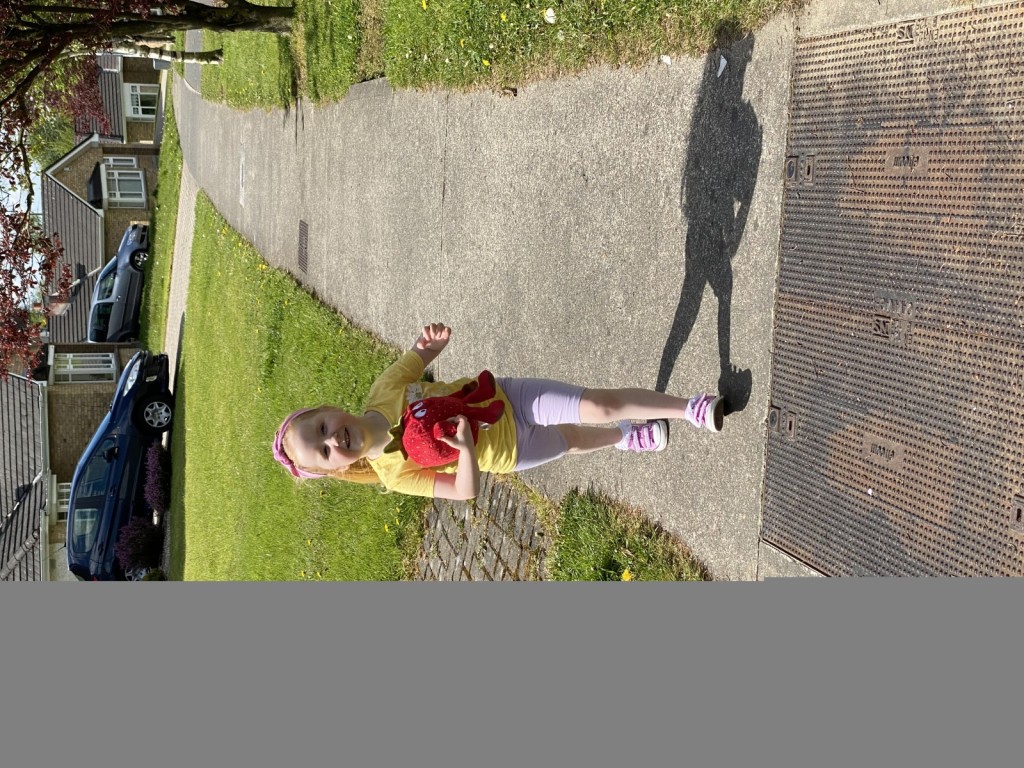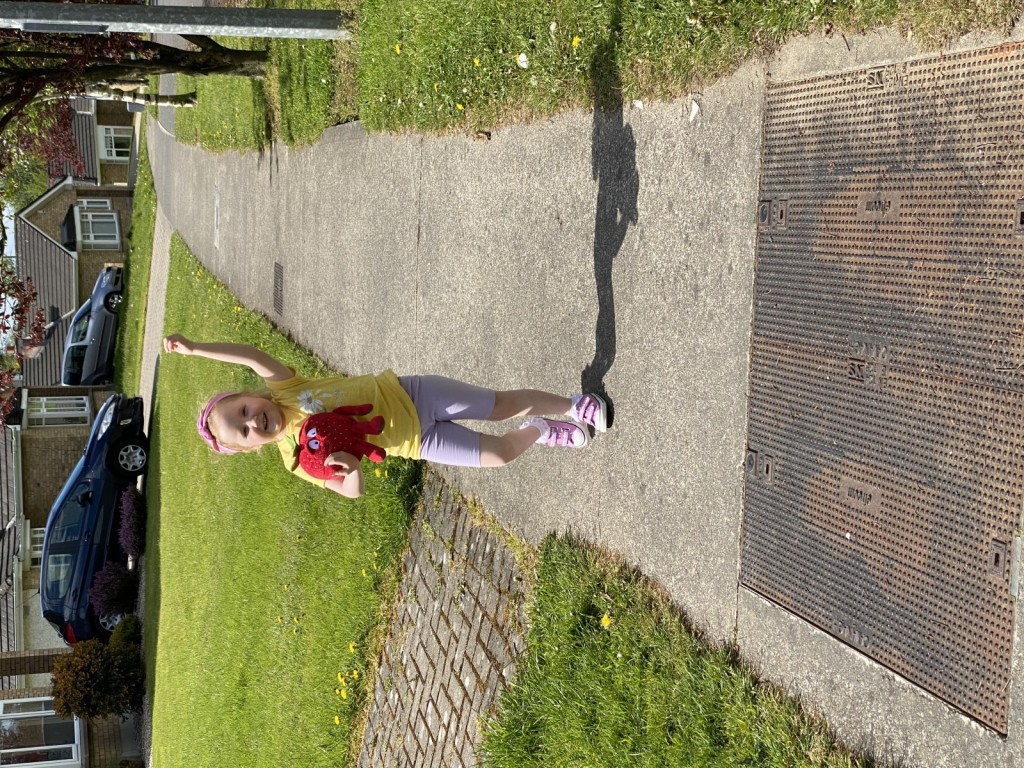 Ava out for a run and giving herself lottos praise at the end of it. Well done Ava!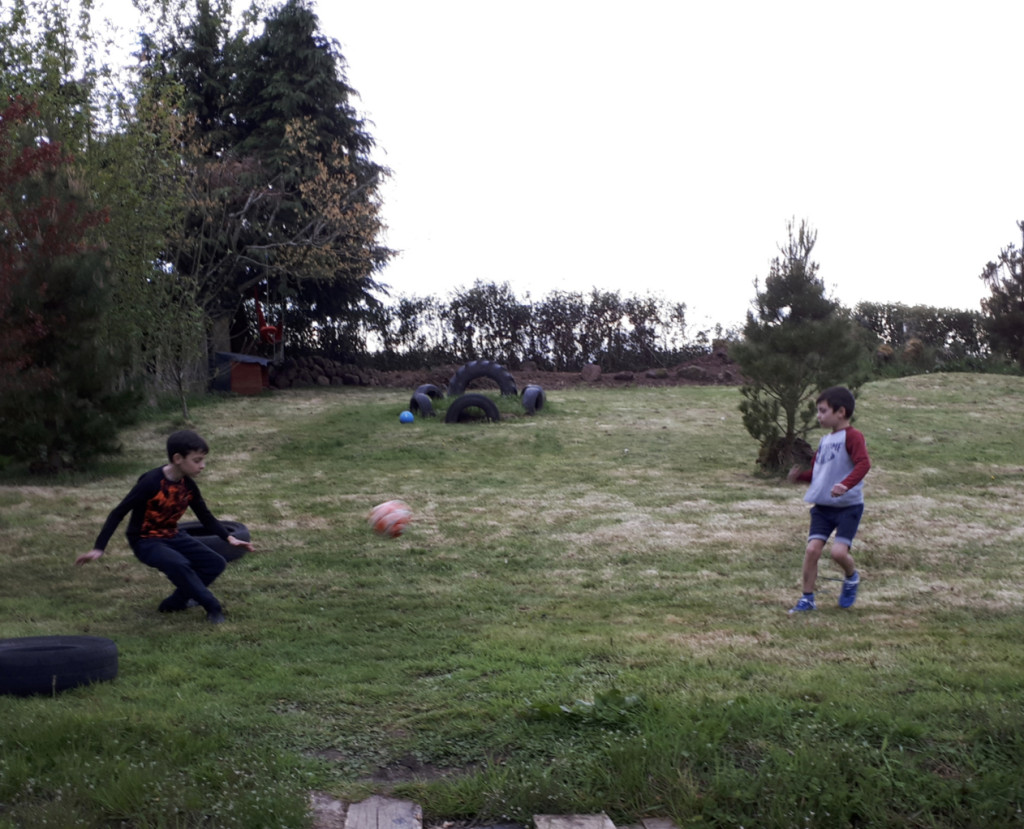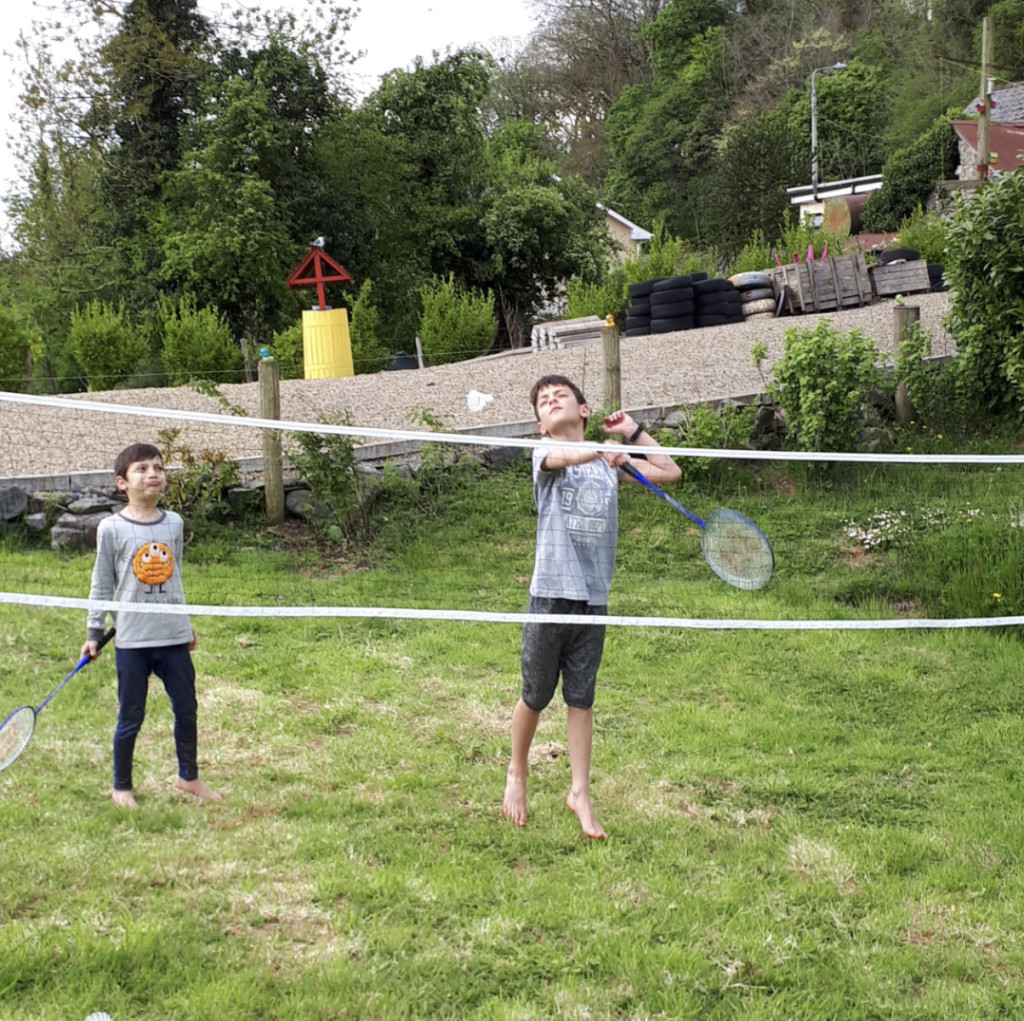 Dawid and Adam practicing soccer and badminton during Active Week.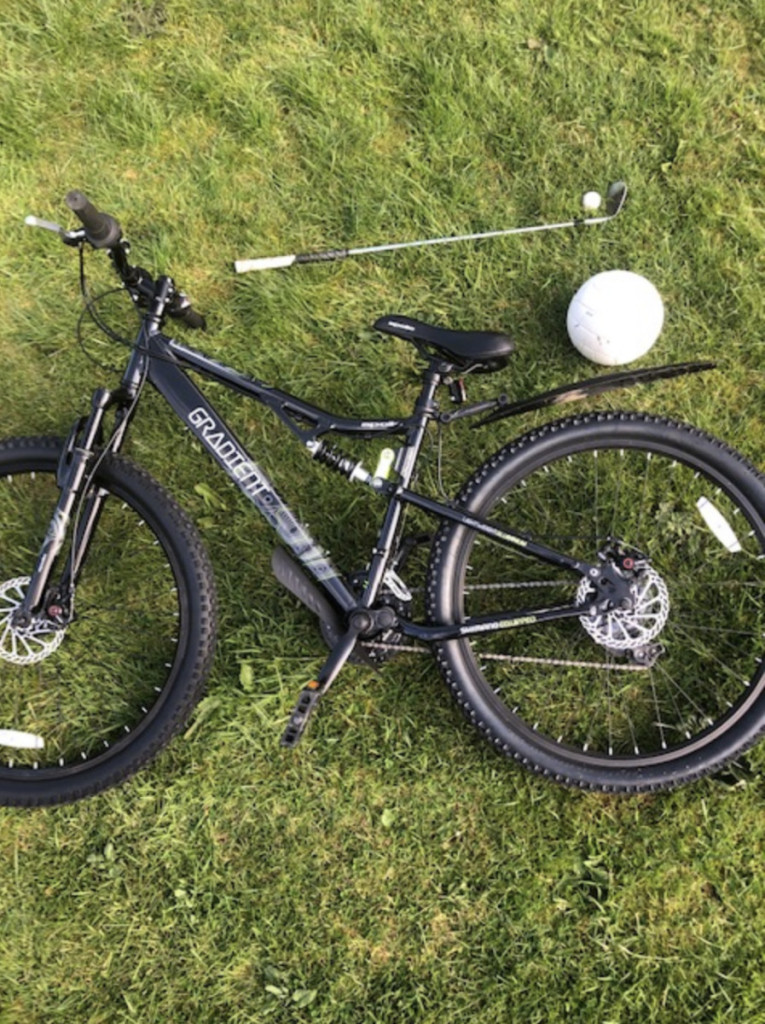 Some of the different activities Cara Loughran got up to during Active Week, cycling, golf and football!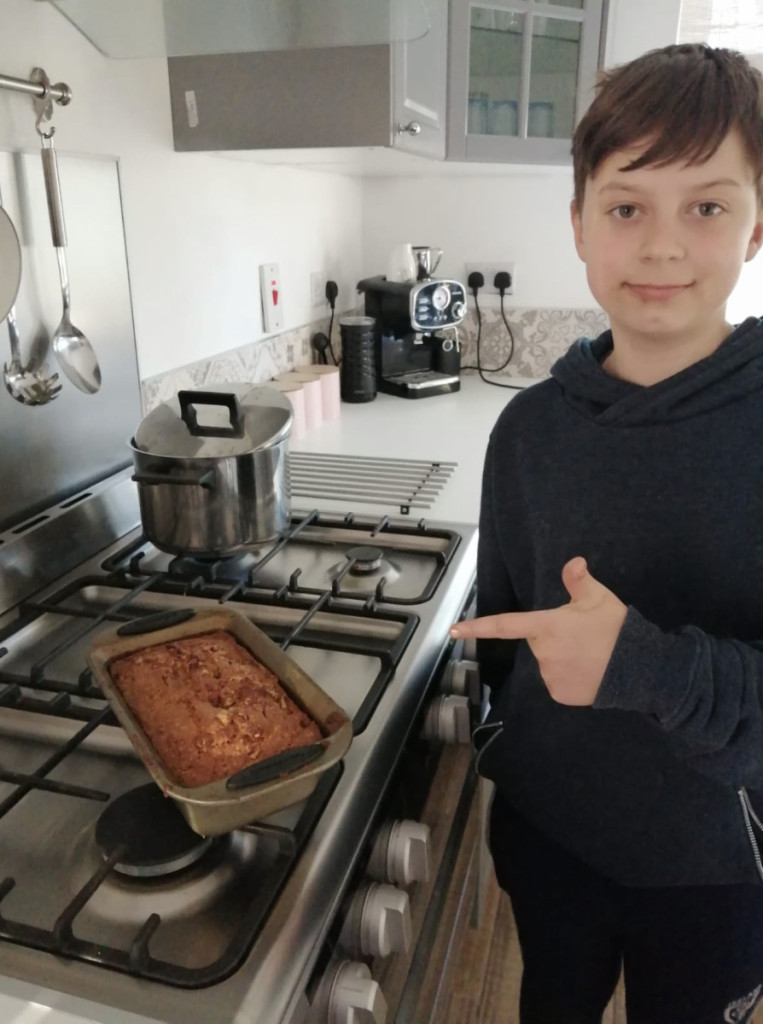 Tomás doing some baking.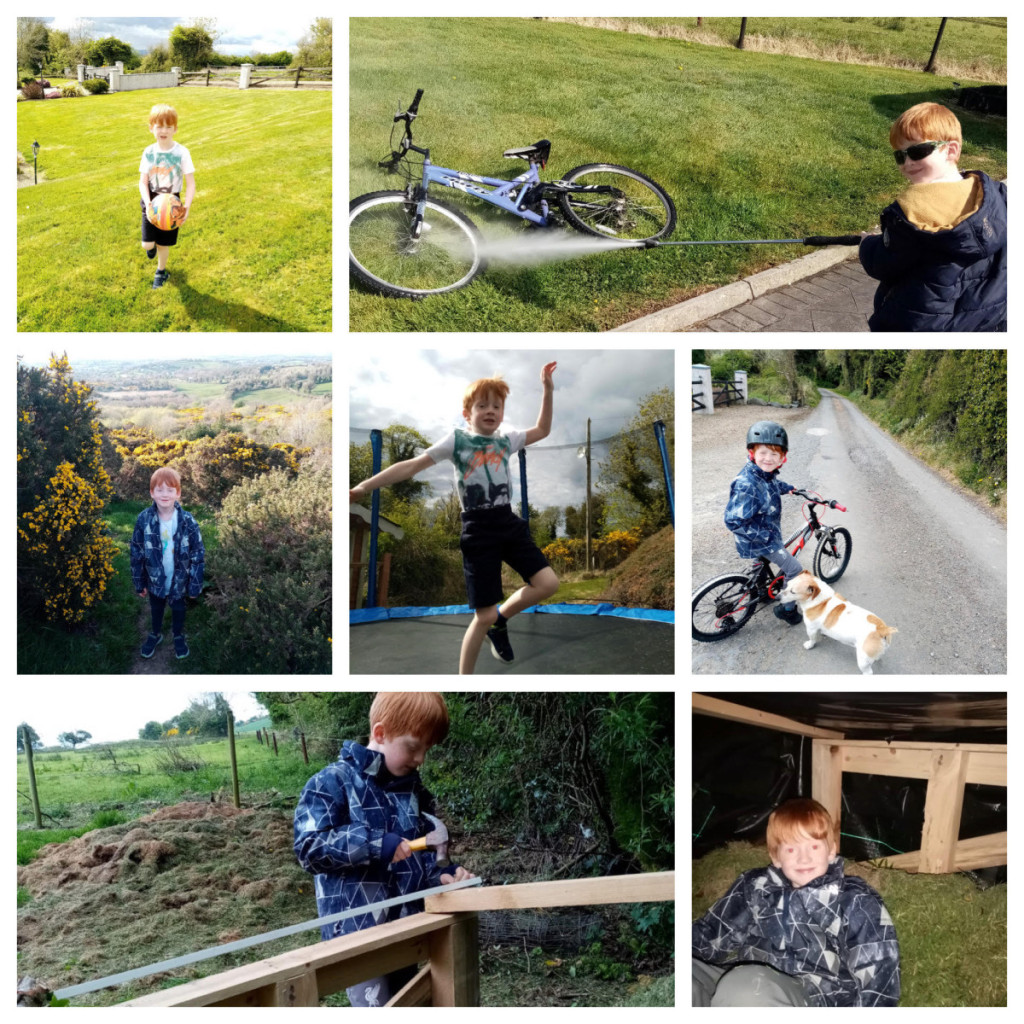 Shane was building a hut, going for cycles and walks, playing football and jumping on his trampoline.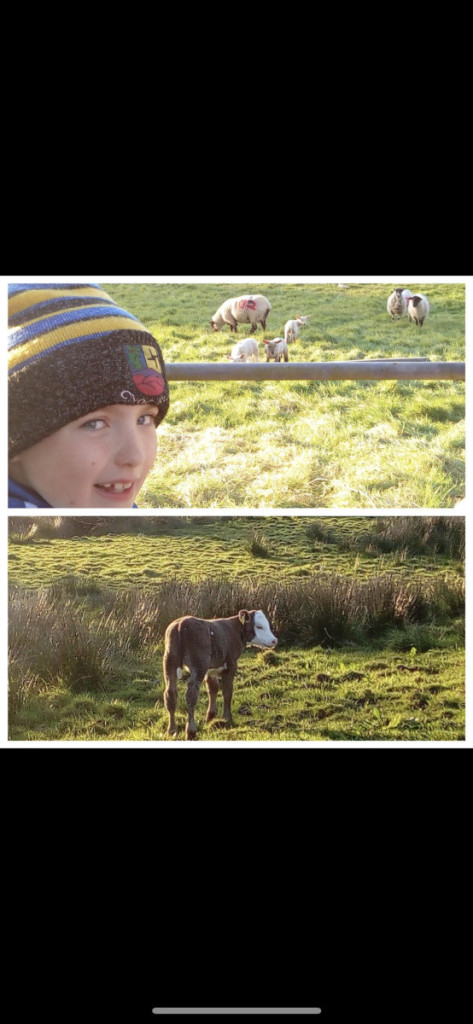 Tomás loves his walks and his animals.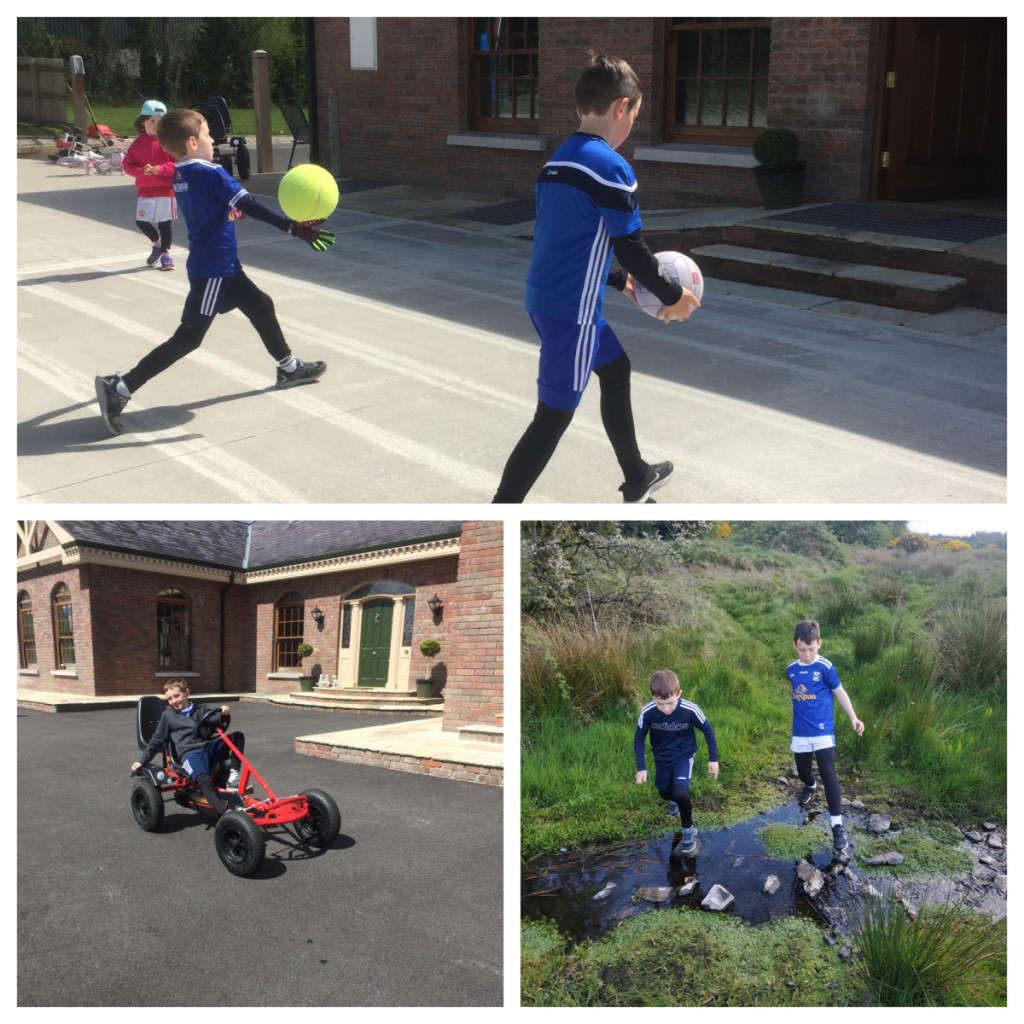 Jack and Aaron playing football, go-karting and walking outdoors.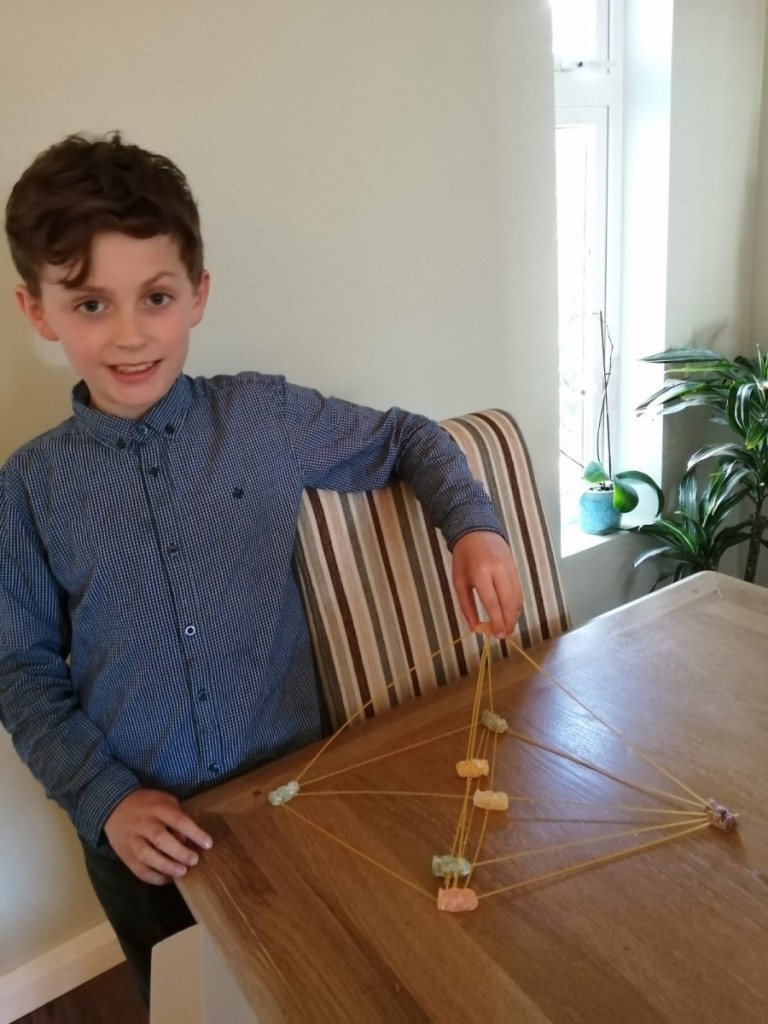 Oisín making 3D shapes using pasta and jelly babies.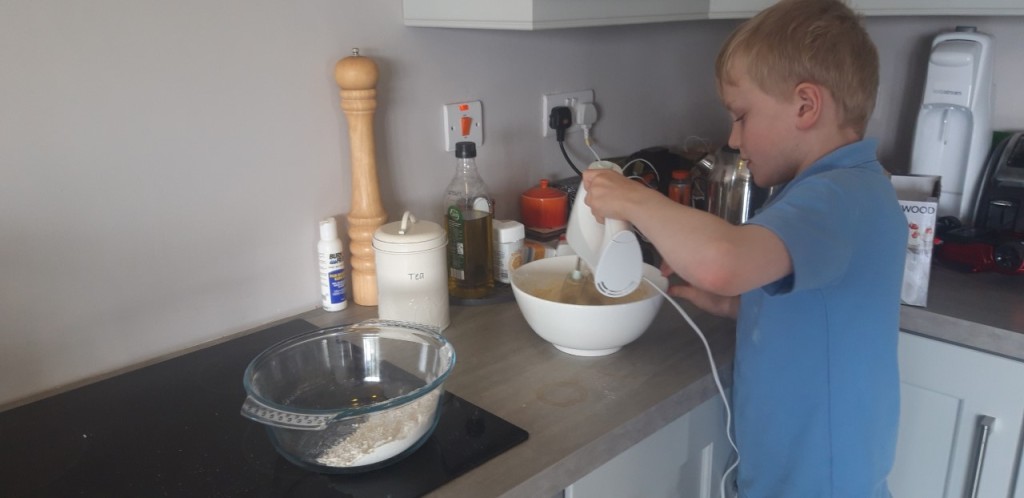 Cillian doing some baking.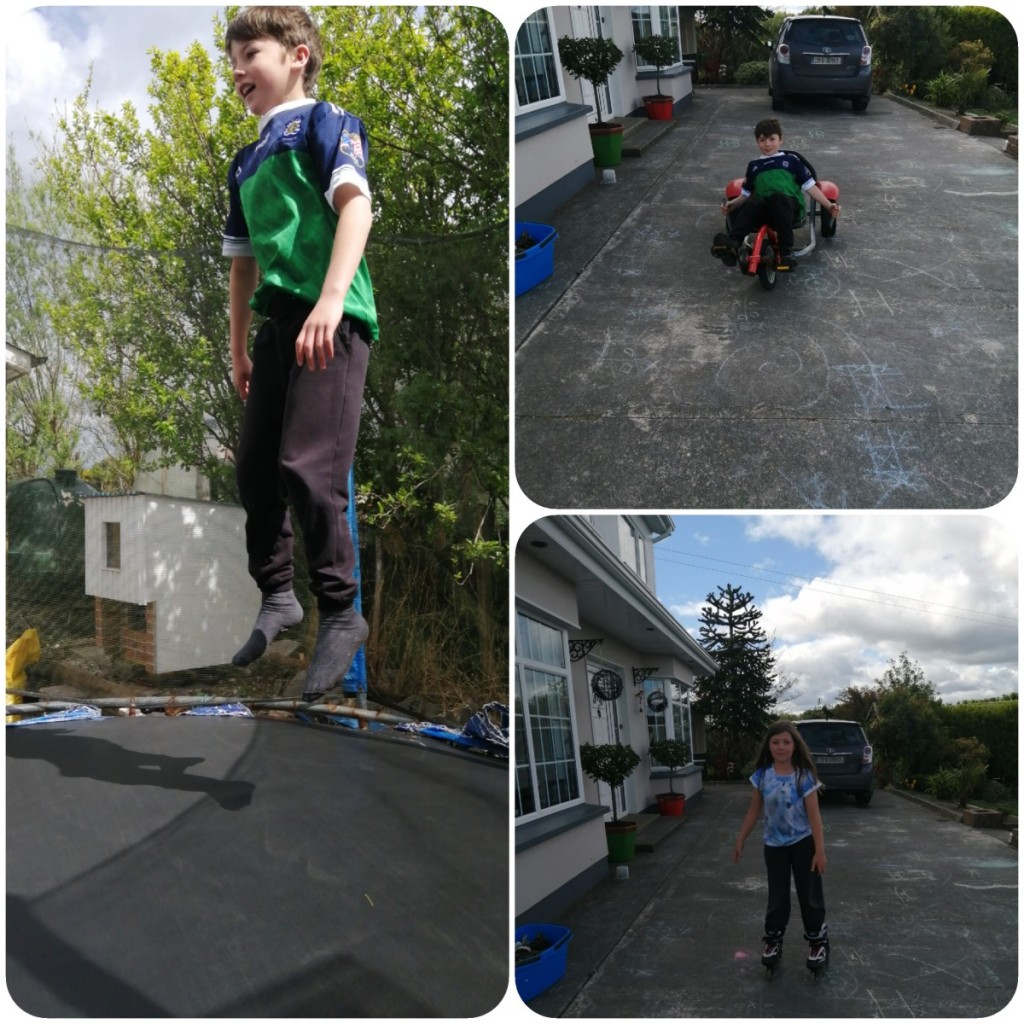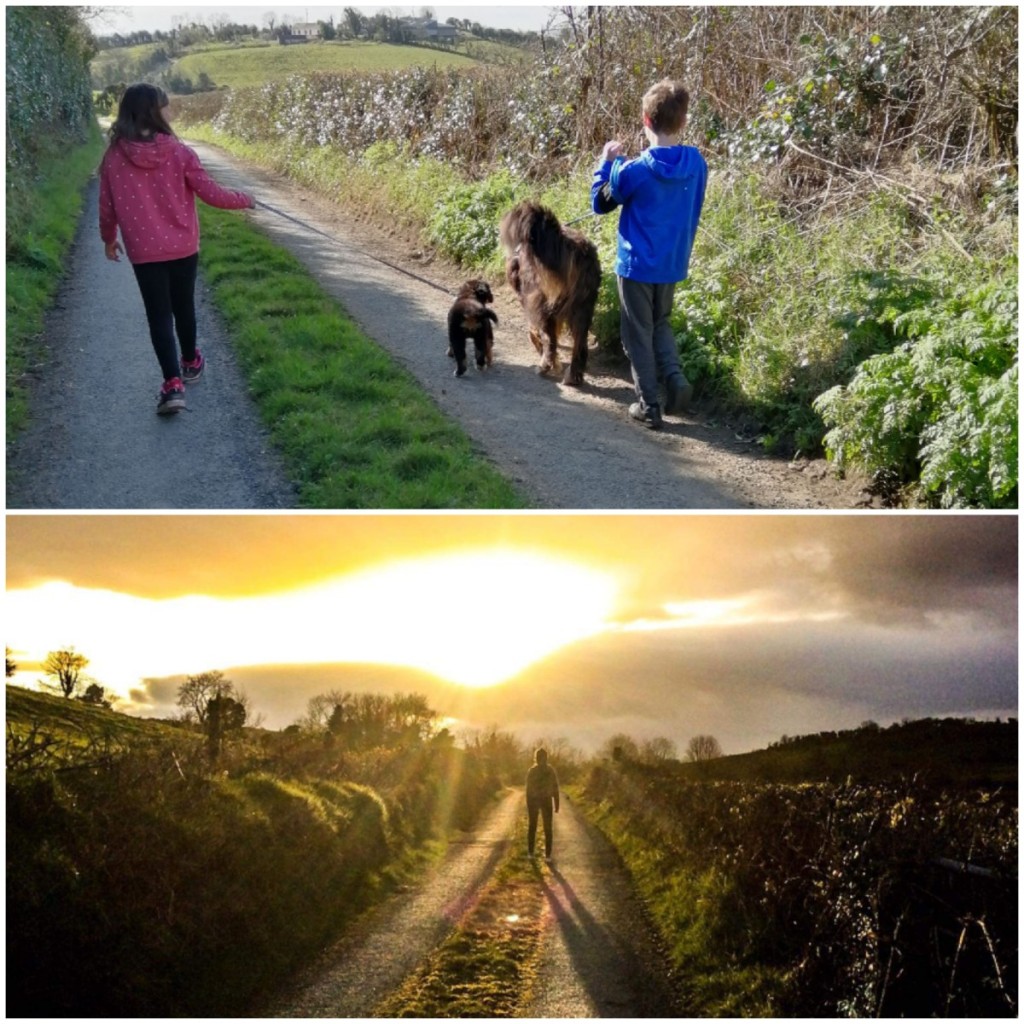 Amber and Donnchadh were very Active this week. Trampolining, Go-Carting, Roller Blading and Walking the dogs.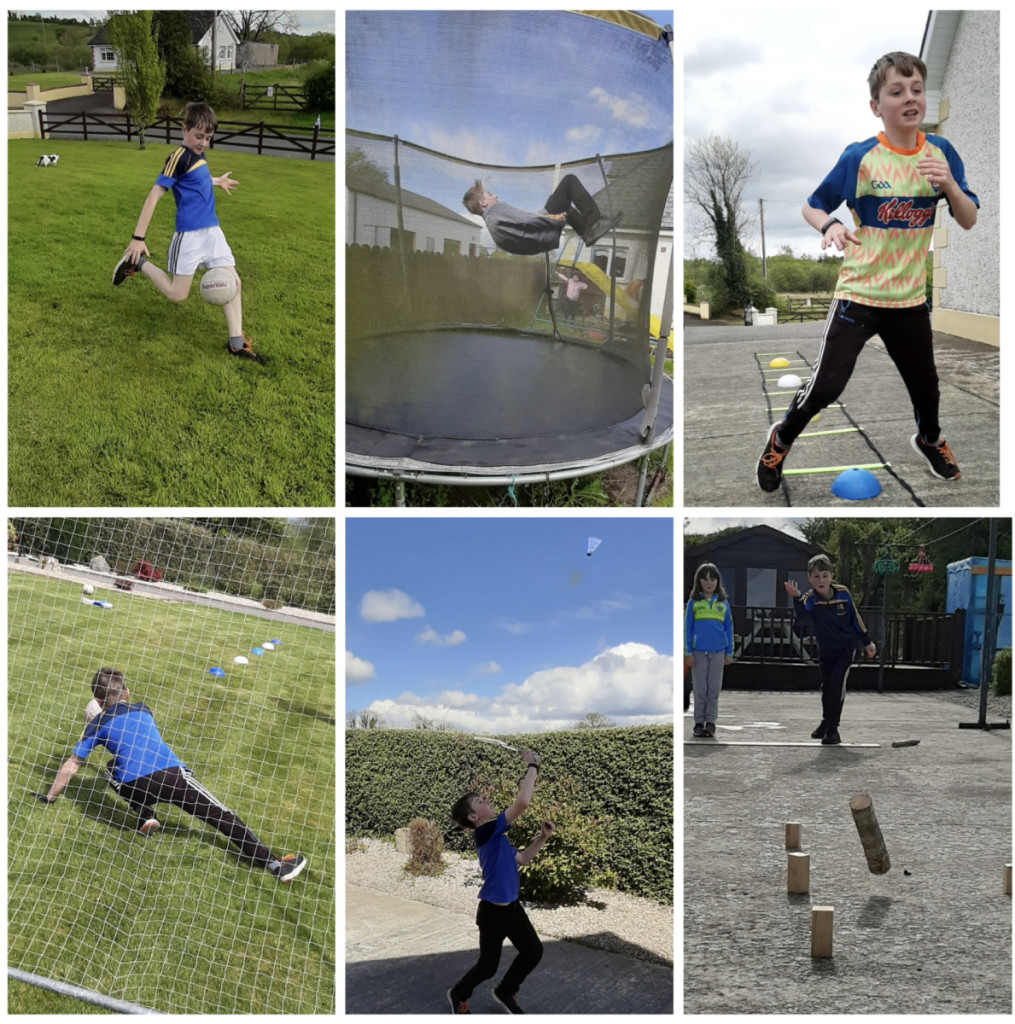 Oisín making the most of active week, practicing soccer, gaelic, badminton and lots of other skills outside!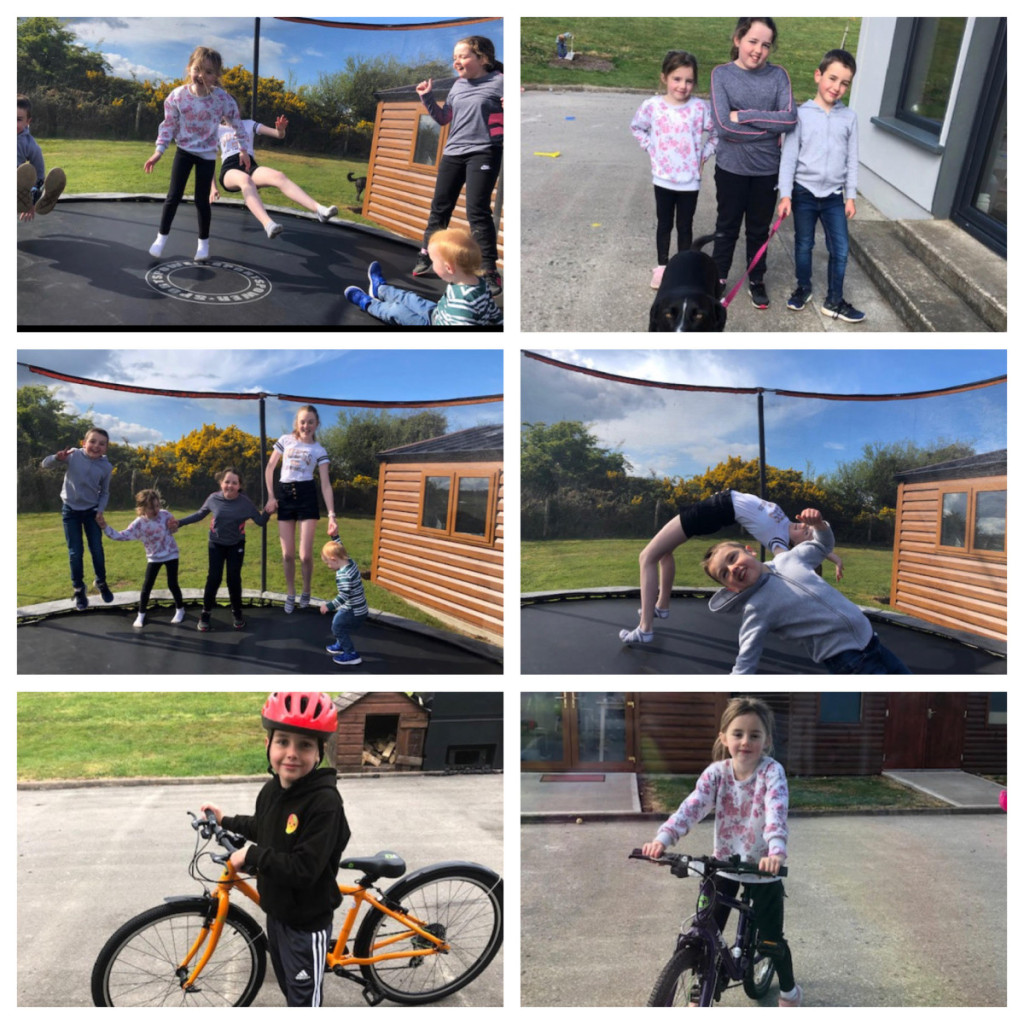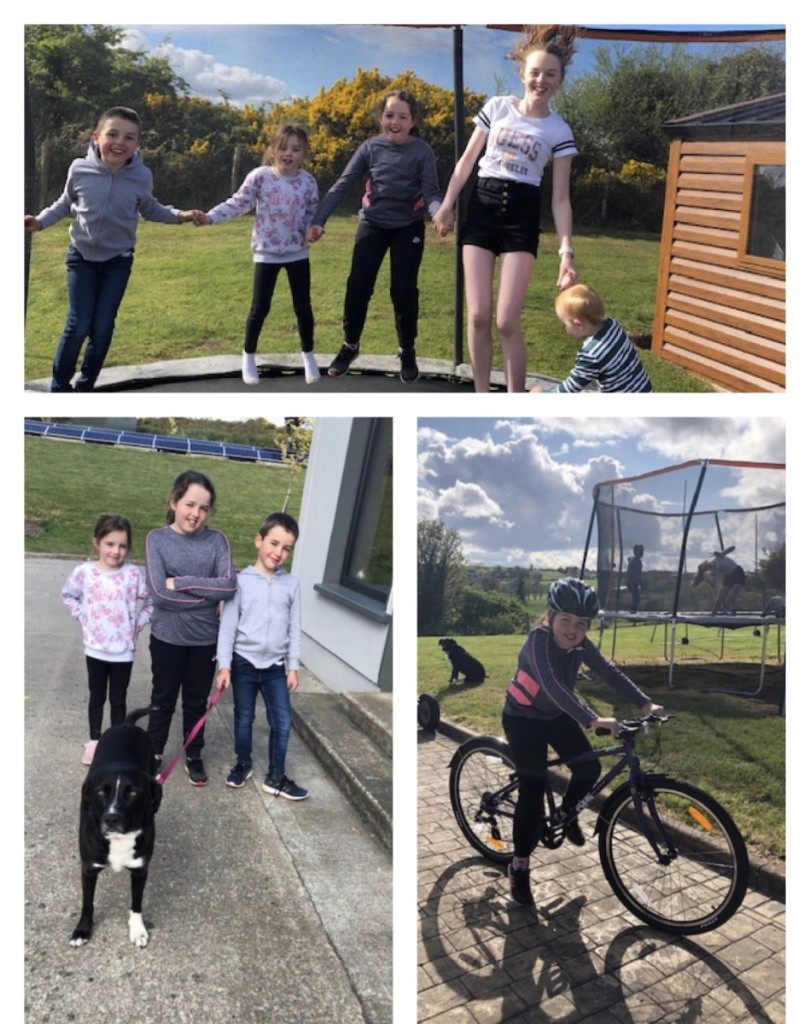 The Golding's have been busy cycling, on the trampoline and walking the dog for active week.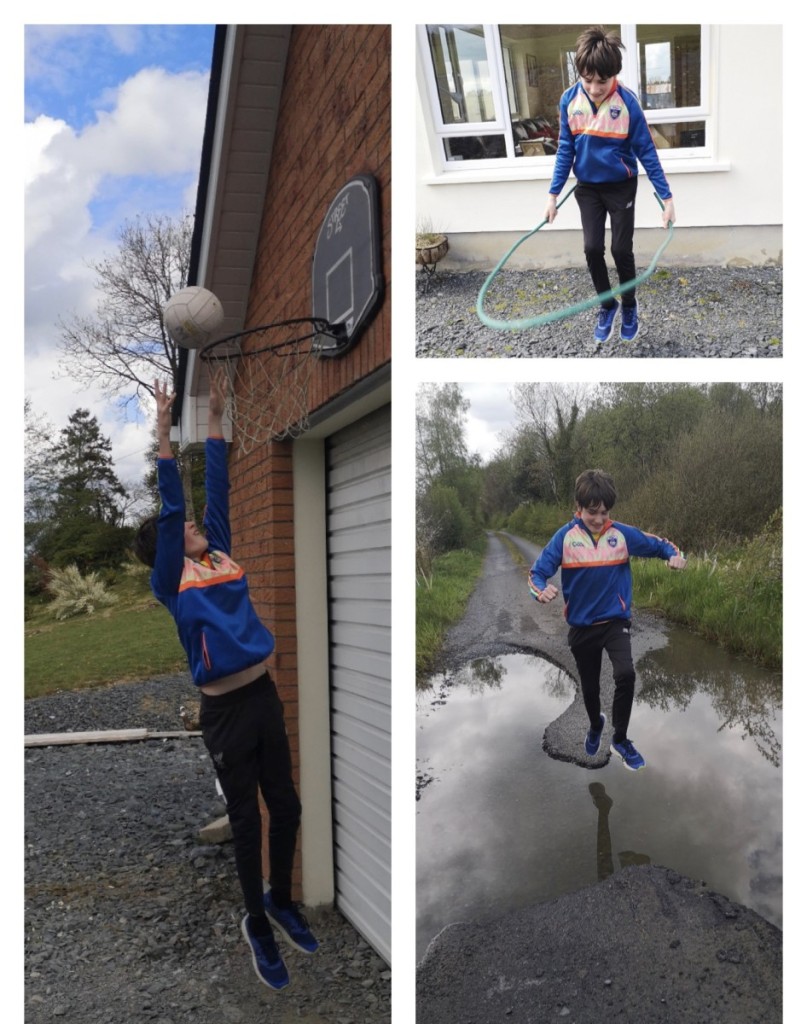 Joseph has been busy practicing his basketball skills and having fun outdoors.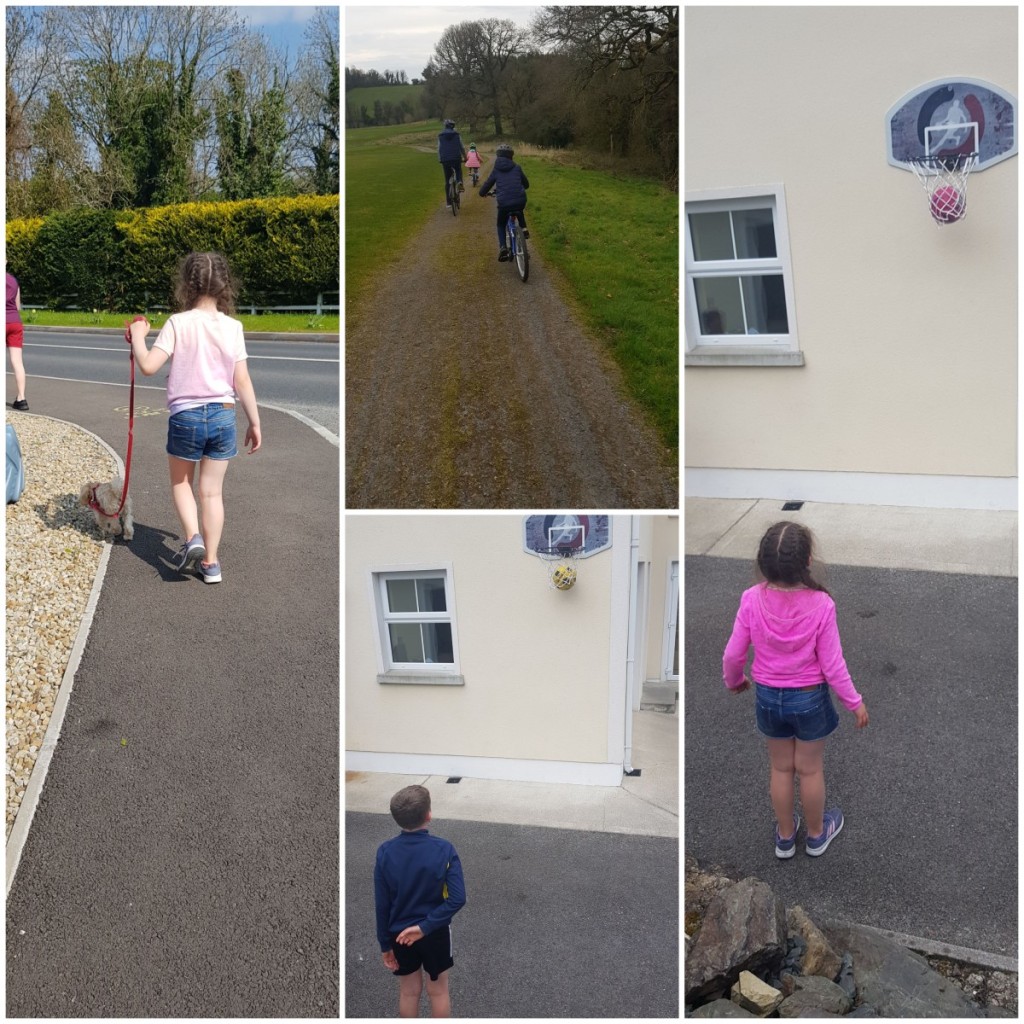 Áine and Eoin spent Active Week, Cycling, Practicing their Basketball Skills and walking the dog.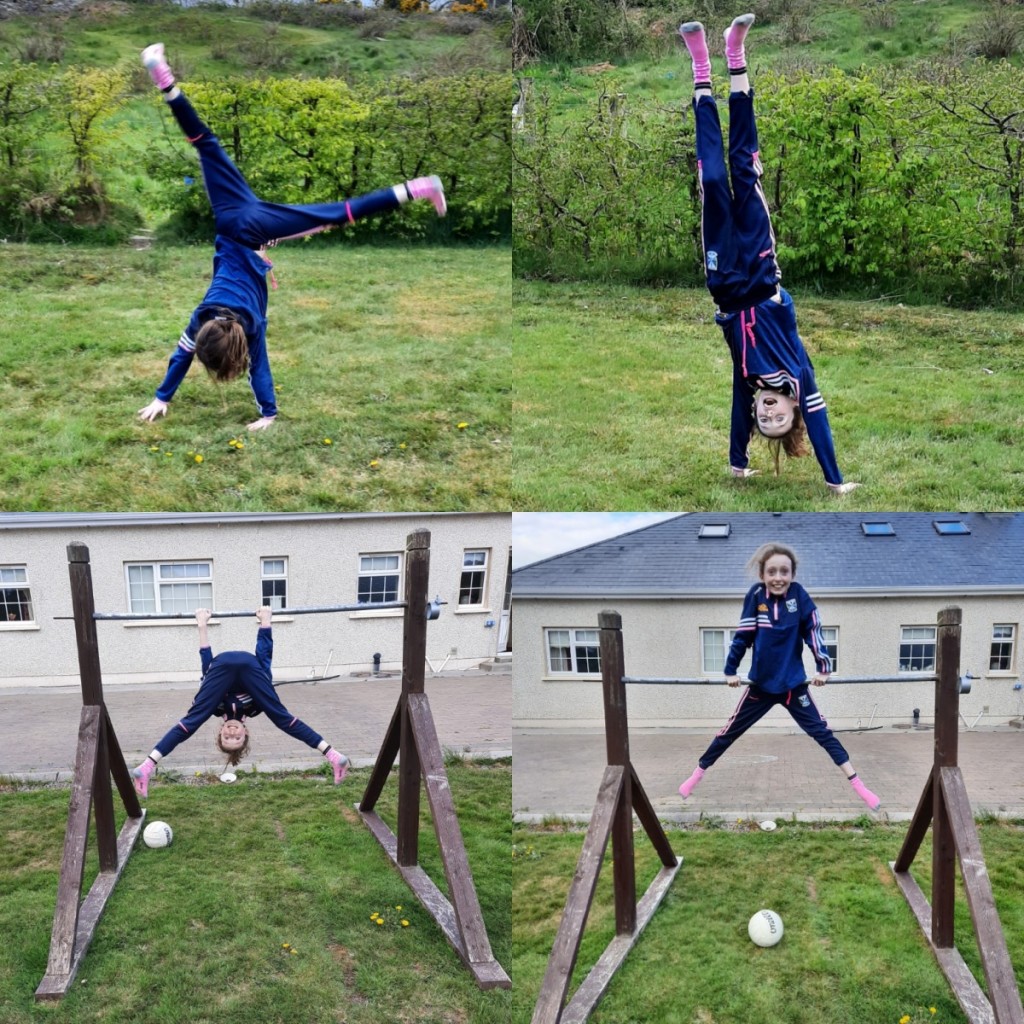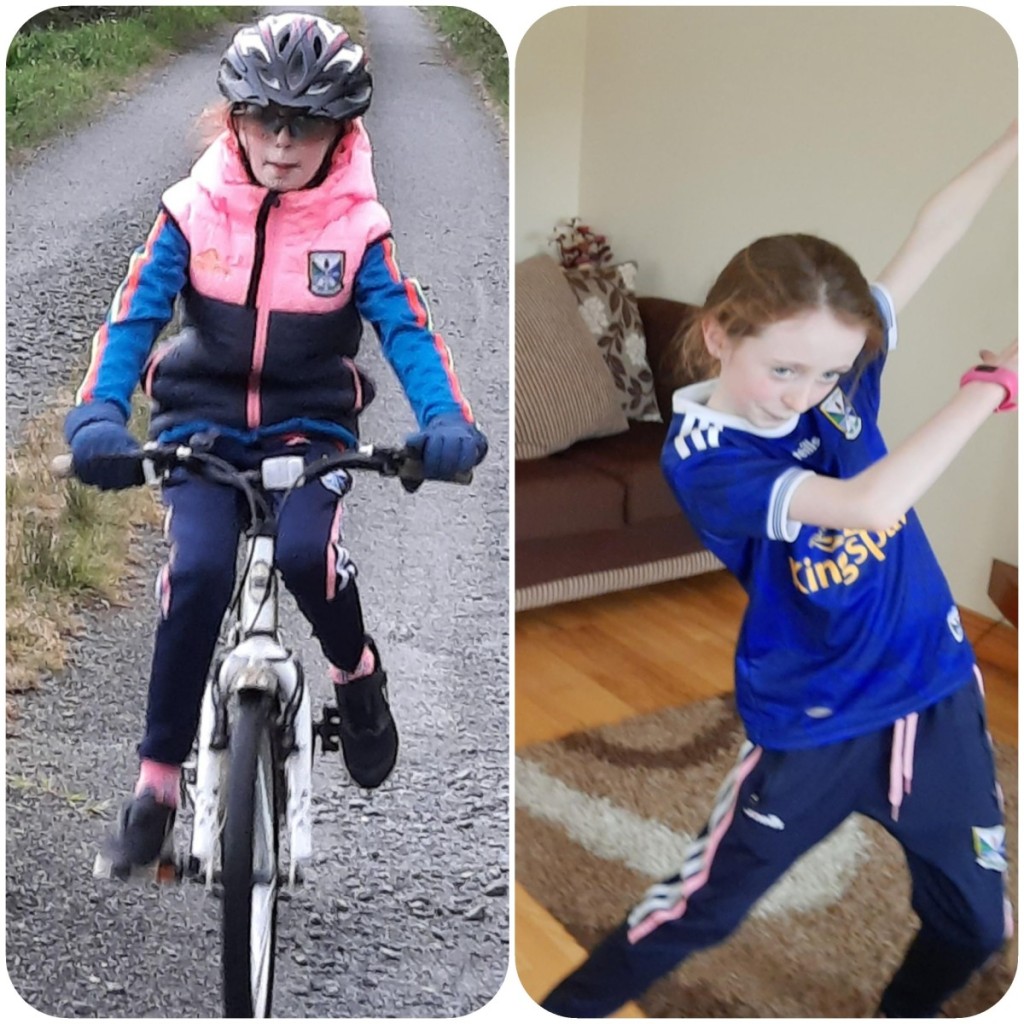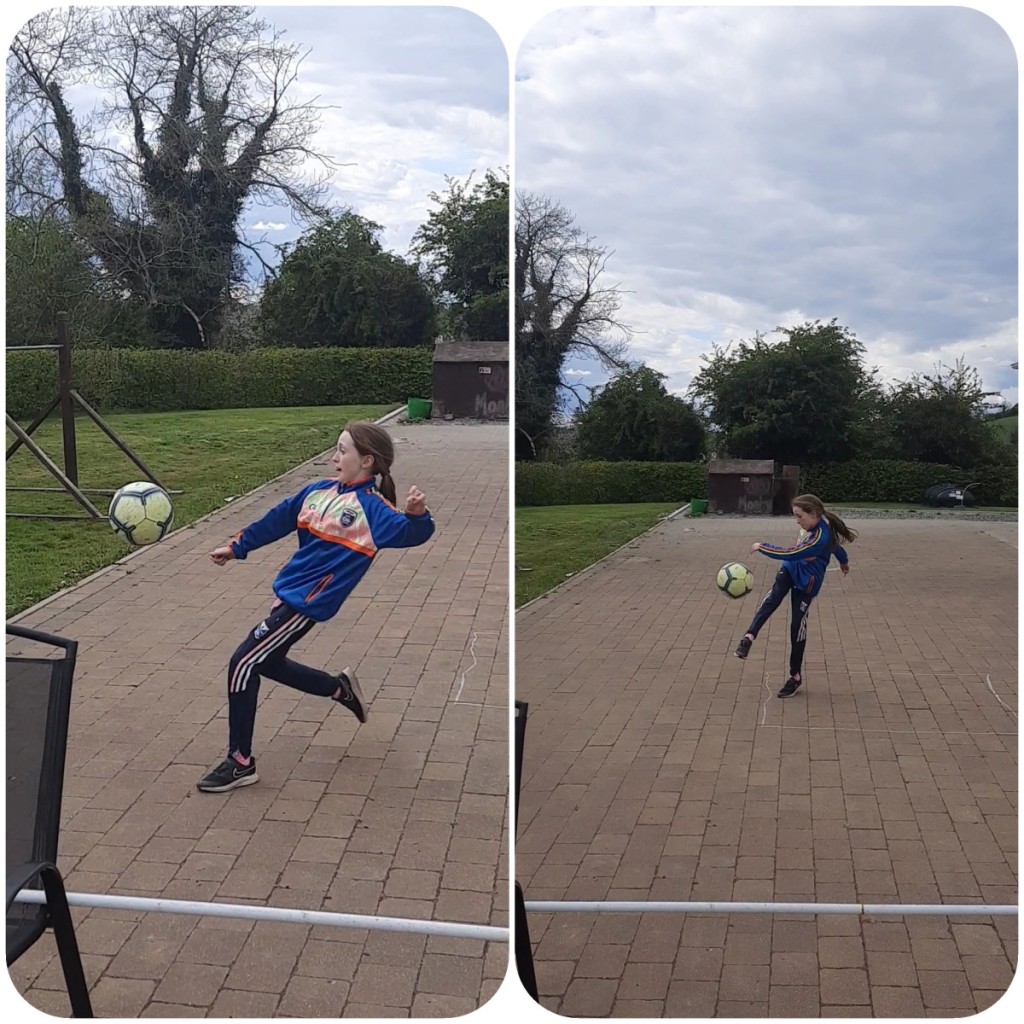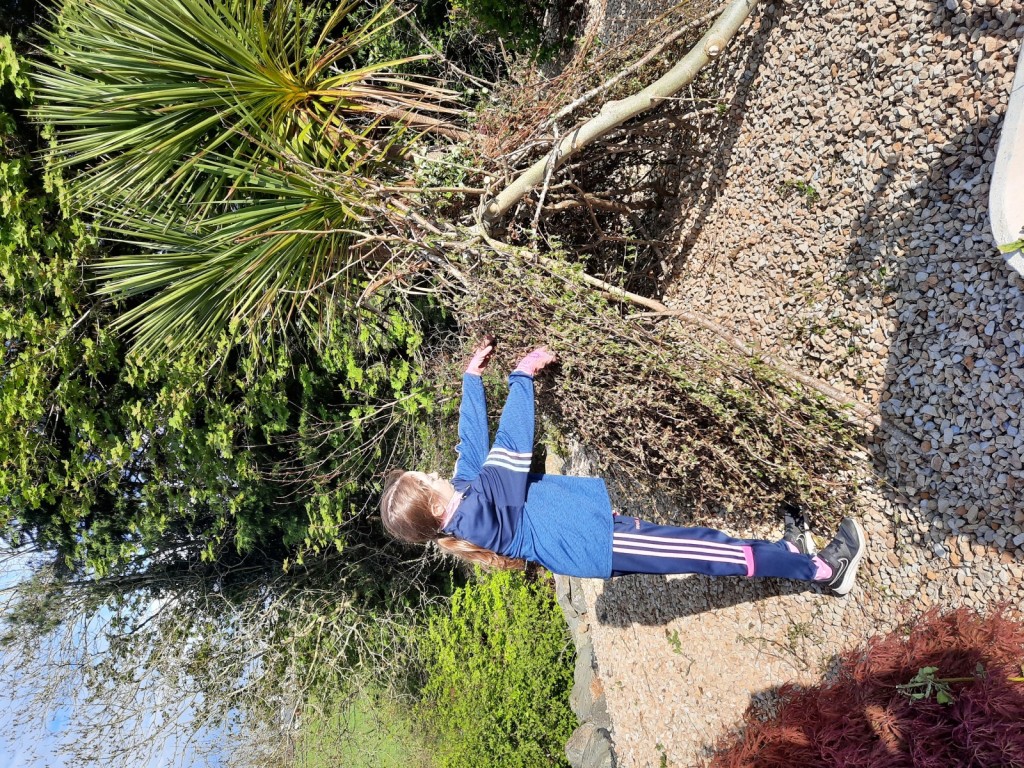 Chloe was busy this week practicing her Football Skills, Gymnastics, Dance,Cycling and getting creative outdoors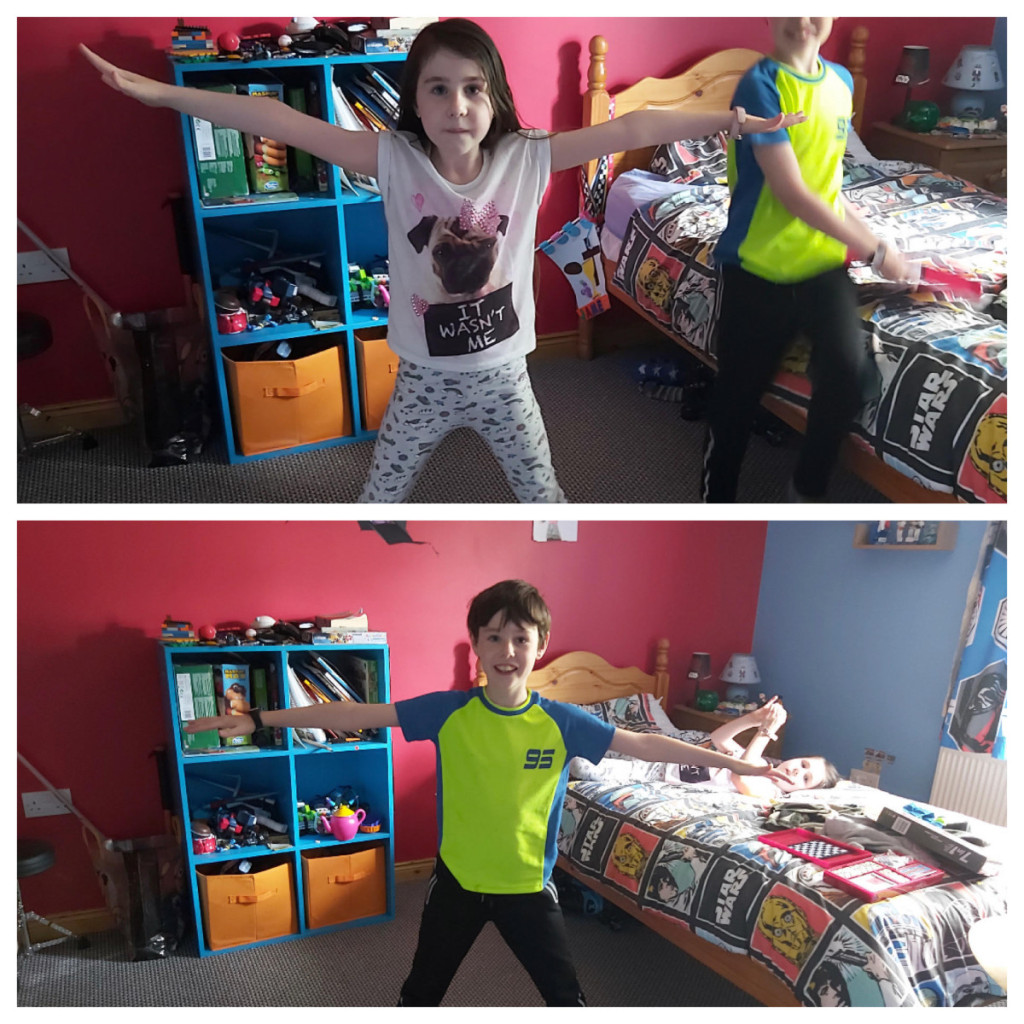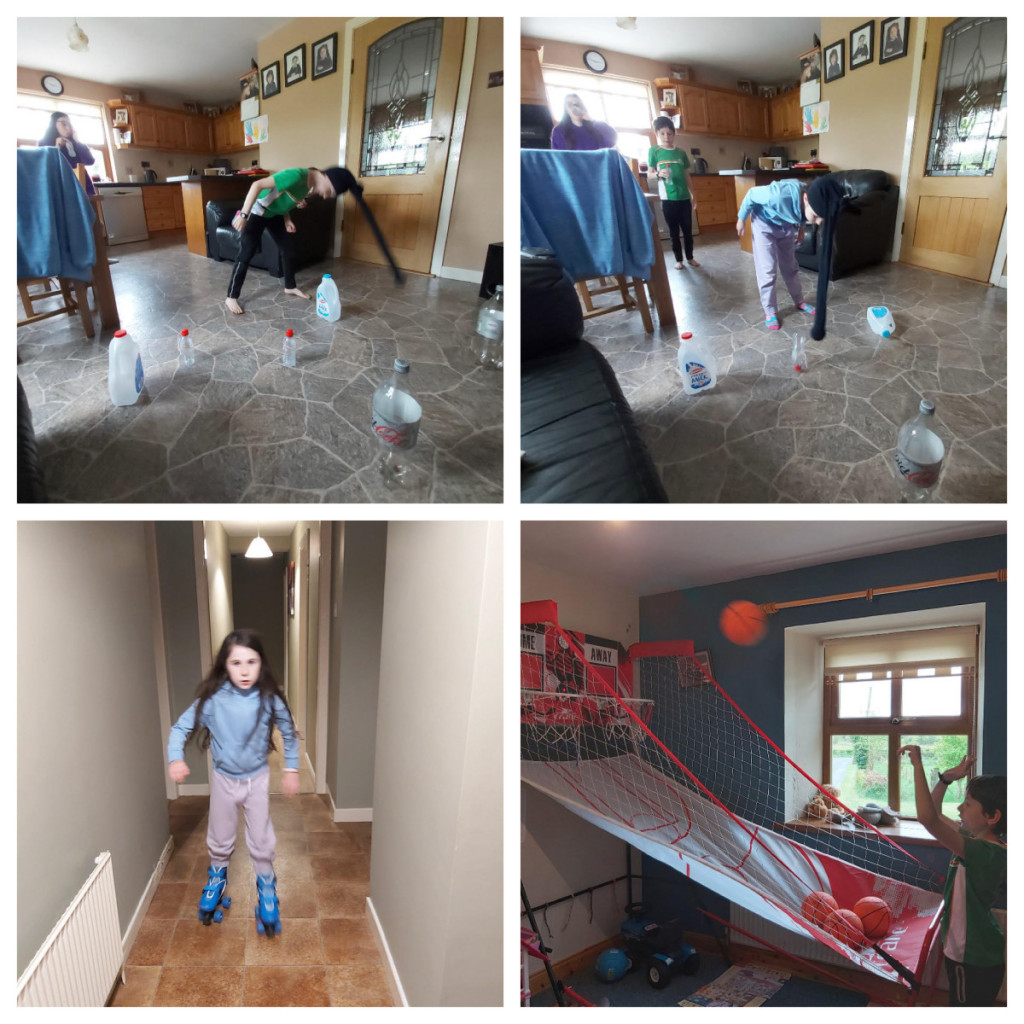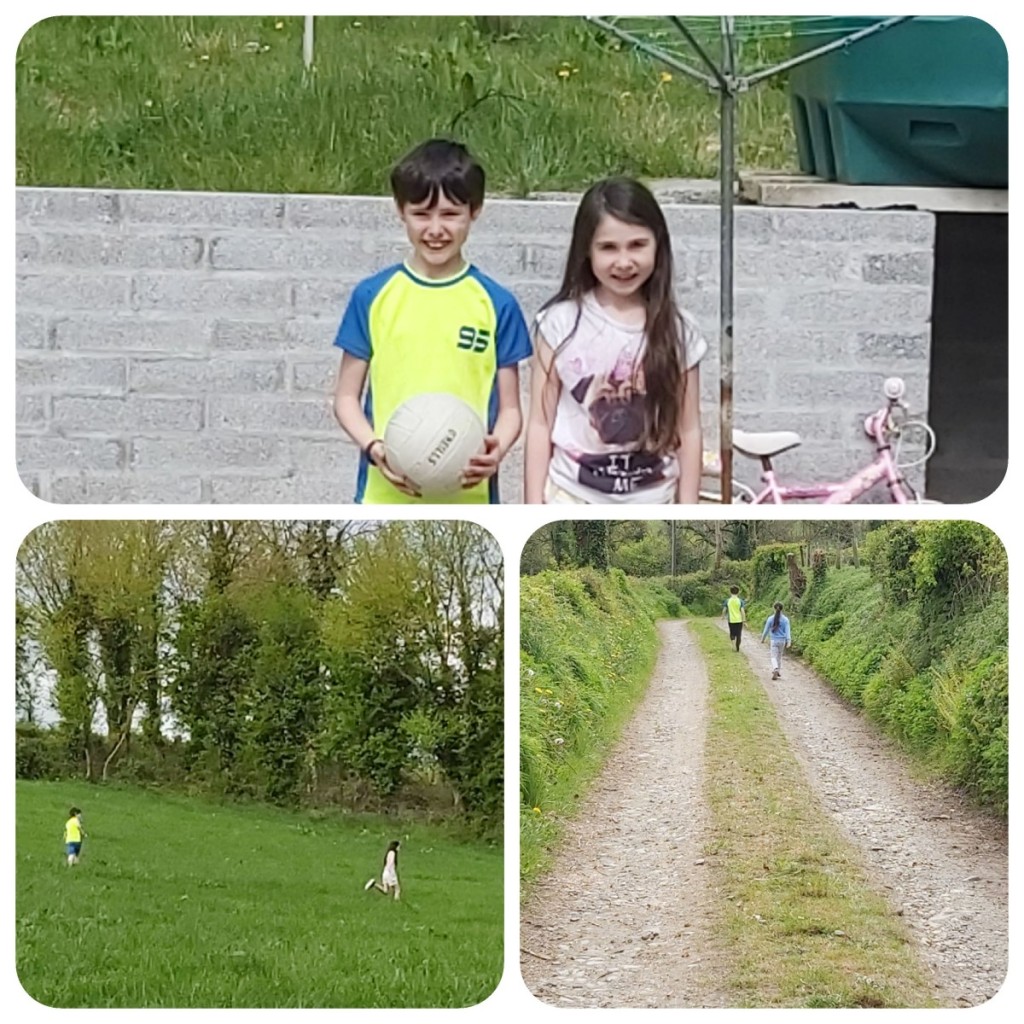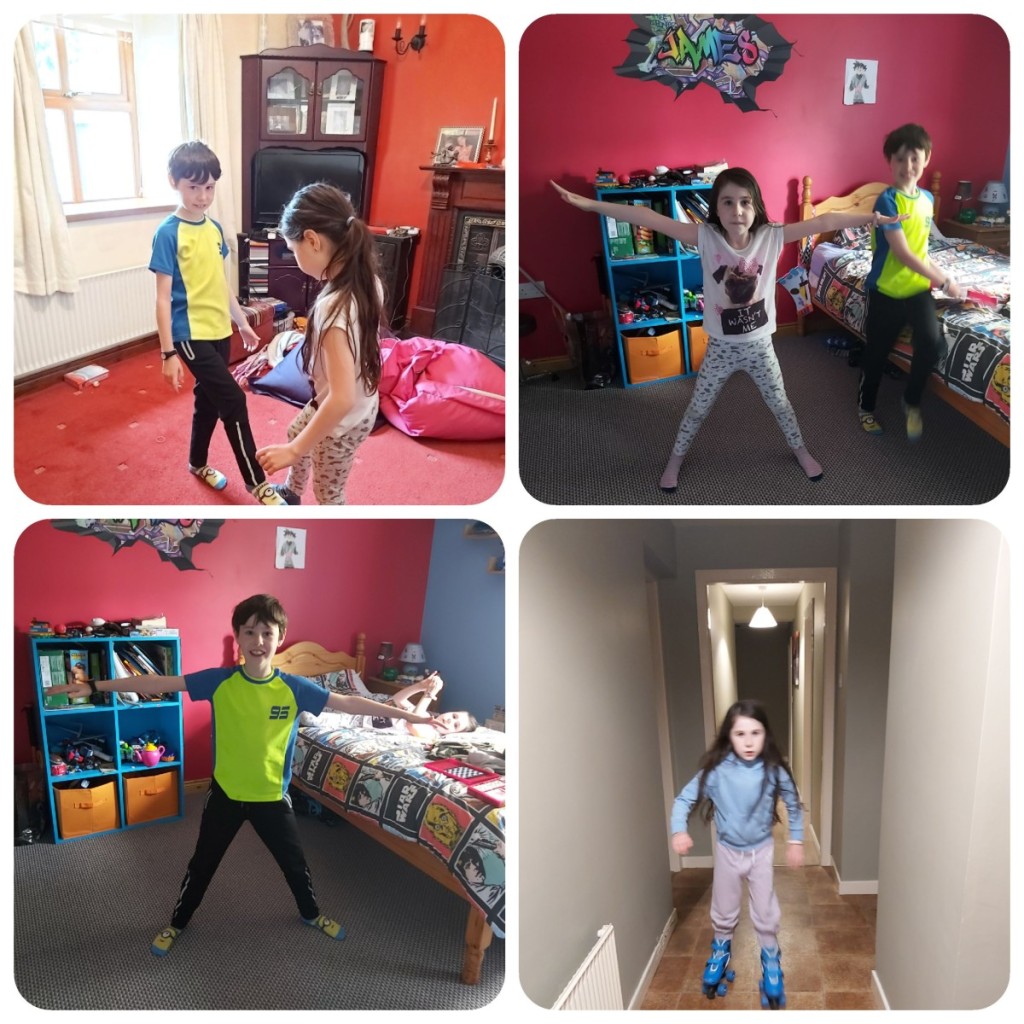 Lauren and James have been very busy indoors and outdoors during Active Week, Rollerskating, Jumping Jacks,
Basketball, Dance, Football and playing outside.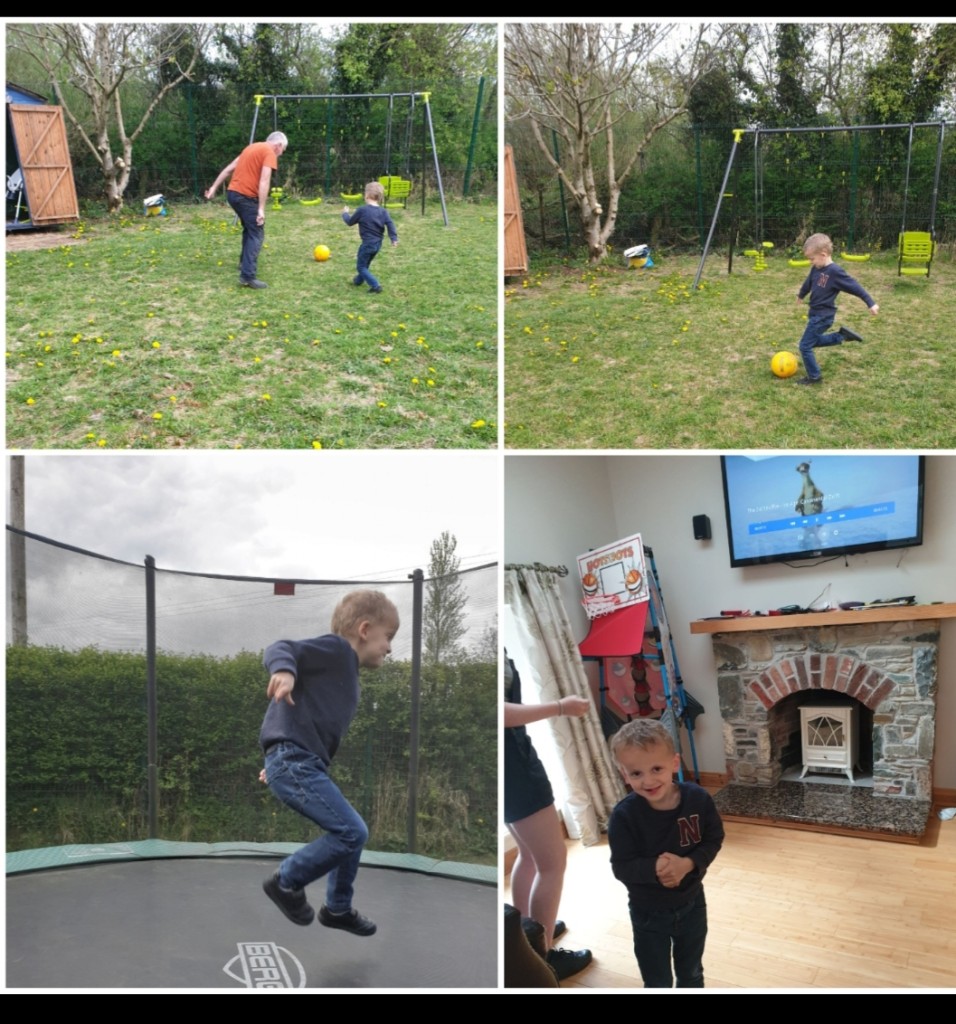 Logan enjoying some of the active week activities this week. Here is having great fun playing soccer, jumping on the trampoline and dancing 'The Sid Shuffle – Continental Drift'.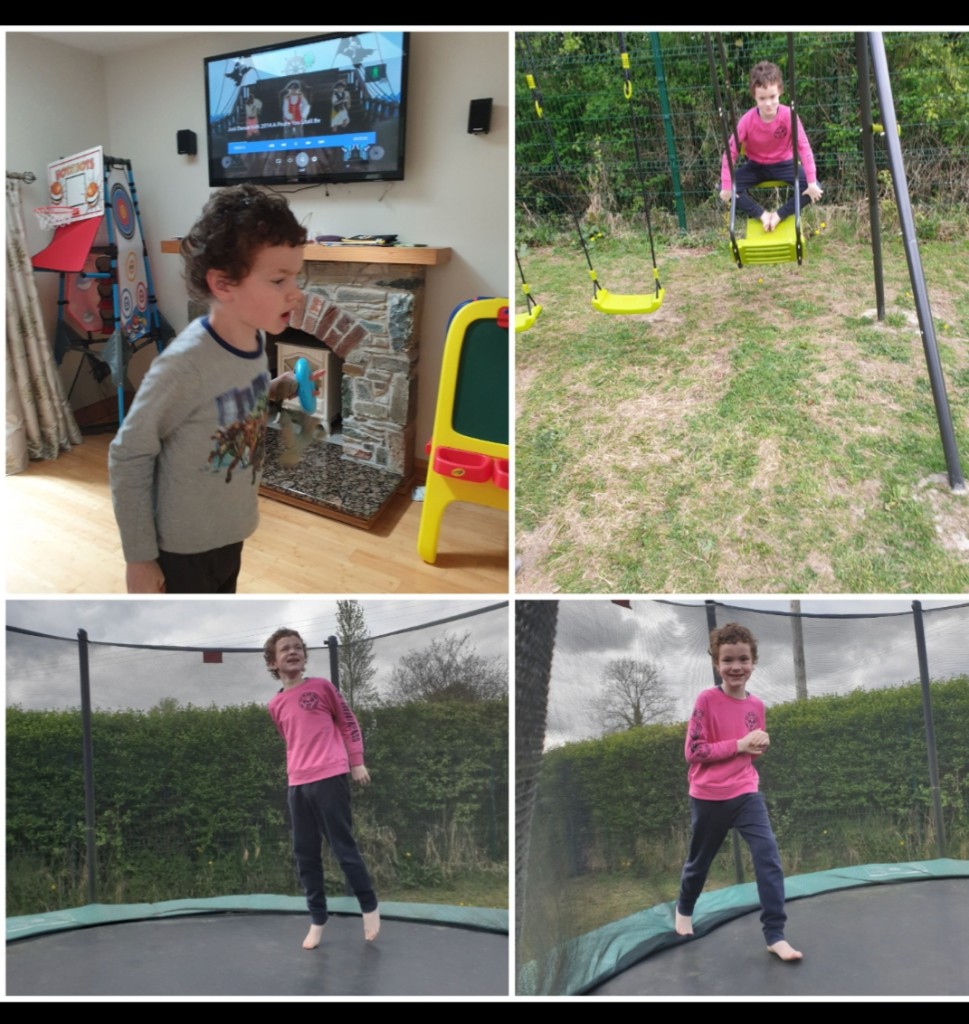 Cameron enjoying some of the active schools activities this week. Here he is having great fun jumping on the trampoline, swinging on the swing and dancing on just dance for kids 'A Pirate You Shall Be'.