School Year 2021/2022
| | | | |
| --- | --- | --- | --- |
| Junior & Senior Infants | 1st & 2nd Class | 3rd & 4th Class | 5th & 6th Class |
| September | September | September | September |
| Athletics | Athletics | Games | Games |
| October | October | October | October |
| Athletics | Games | Games | Games |
| November | November | November | November |
| Games | Dance | Dance | Dance |
| December | December | December | December |
| Dance | Dance | Dance | Dance |
| January | January | January | January |
| Gymnastics | Gymnastics | Gymnastics | Gymnastics |
| February | February | February | February |
| Gymnastics | Gymnastics | Gymnastics/Swimming | Gymnastics and Swimming |
| March | March | March | March |
| Games | Athletics | Athletics | Swimming and Athletics |
| April | April | April | April |
| Dance/Games | Games | Athletics | Swimming and Athletics |
| May | May | May | May |
| Swimming | Outdoor and Adventure/Swimming | Games | Athletics and Outdoor and Adventure Activities |
| June | June | June | June |
| Outdoor and Adventure/Swimming | Outdoor and Adventure/Swimming | Outdoor and Adventure | Outdoor and Adventure Activities |
 Multi Use Games Area
Our new state of the art facility in progress.
Our new state of the art facility will be complete on Friday 16th of October. We have raised €18,000 of our €40,000 target. Please continue to support our fundraising efforts. Our current fundraisers include:
1700km Challenge – The staff at St.Brigid's NS are 558km into their 1700km challenge. To date they have raised €3,690.00.
We are continuing to sell leaves for the Tree Mural at the entrance to the school. A fundraising team has been set up and will be approaching families in the locality. To date this initiative has raised €15,000.
We have included a corporate section to the Tree Mural. If you work for or know of a business who may be in a position to make a donation, please get in touch.
What is the Active School Flag Initiative? 
For anyone who would like more information on the Active School Flag Initiative take a look at the link below:
https://docs.google.com/presentation/d/1GsH3VJtpJm8hLImsQmchSUMKXfnI_SAnc2waypIdMNg/embed?start=true&amp;loop=false&amp;delayms=3000″ width="960″ height="569″ frameborder="0″ allowfullscreen="allowfullscreen"></iframe></pre>
Child lead initiatives 
We have chosen our new Active School Flag committee. They will be a central part of the school's effort to increase our physical activity and build on the work completed last year to achieve our flag. This committee is made up of two members from each classroom to ensure every class will get a say in the area of sport. These children are responsible for organising the equipment for PE lessons and breaktimes and play a vital role in the organising and preparation for our Active Week.
Active School Committee 2017/2018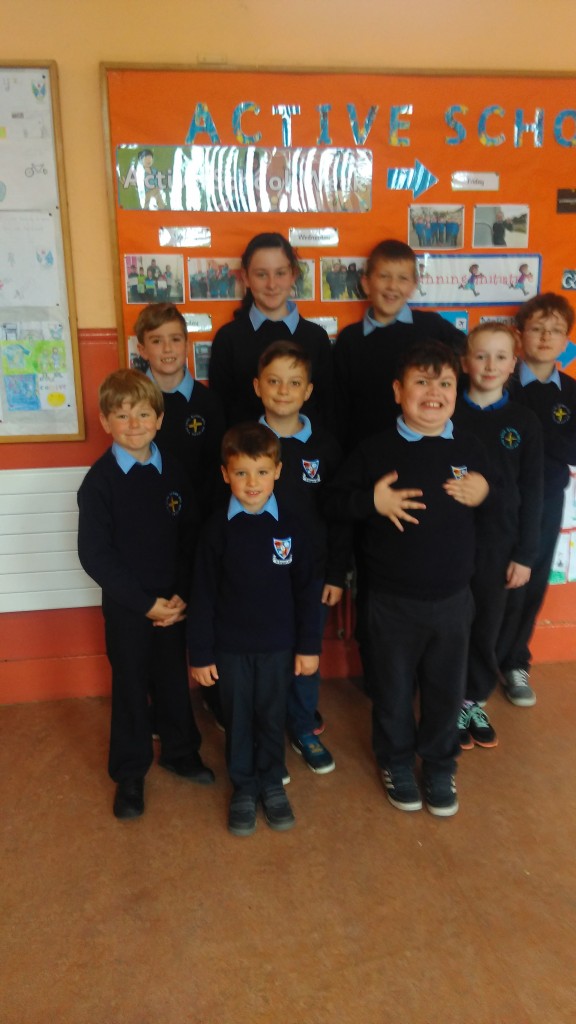 Active Committee 2016/2017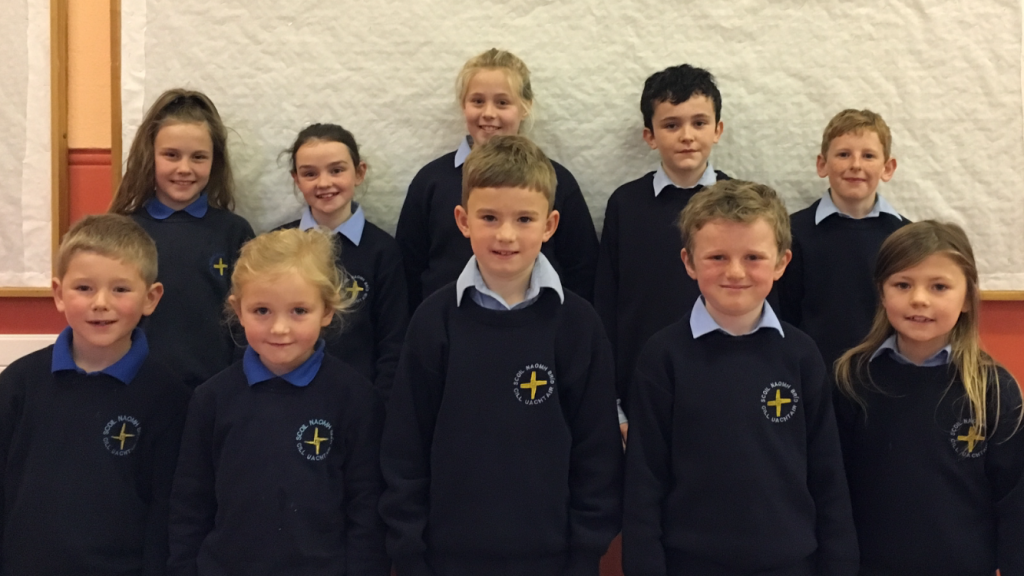 Active Week Homework
All children are encouraged to complete active homework during Active Week. Suggestions for active homework are in the link below.