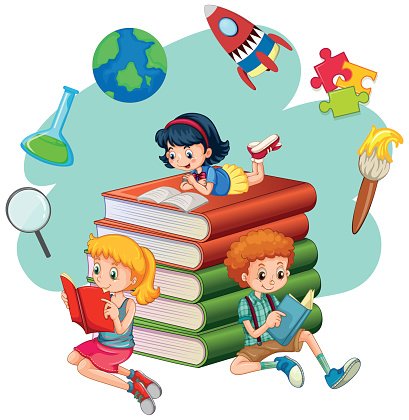 Book Donation
If you have any of the following books in your home which you would be in a position to donate to the school library we would really appreciate it.
To check if a book is on Accelerated Reader click here and enter the name of the book in the search bar. 
Junior Books
Any of the following books:
Author: Eric Carle
From Head to Toe
Mister Seahorse
Rooster's Off to See the World
The Very Hungry Caterpillar
Friends
The Tiny Seed
Papa, Please Get the Moon for Me
The Very Quiet Cricket
Draw Me a Star
The Mixed-Up Chameleon
The Bad Tempered Ladybird
"Slowly, Slowly, Slowly", Said the Sloth
The Very Lonely Firefly
Cut-Throat Pirates
Author: Bill Martin Jnr
Polar Bear, Polar Bear, What Do You Hear?
Author: Julia Donaldson
Monkey Puzzle
The Snail and the Whale
The Wrong Kind of Bark
The Gruffalo's Child
The Jungle House
Rosie's Hat
Spinderella
The Magic Jigsaw
One Ted Falls Out of Bed
The Quick Brown Fox Club
Tyrannosaurus Drip
Stick Man
Charlie Cook's Favourite Book
The Smartest Giant in Town
What the Ladybird Heard
The Troll
Sharing a Shell
A Squash and a Squeeze
The Princess and the Wizard
The Magic Paintbrush
Zog
Tabby Mc Tat
Freddy and the Fairy
Cave Baby
The Highway Rat
Tiddler: The Storytelling Fish
The Rhyming Rabbit
The Snake Who Came to Stay
Mr Birdnest and the House Next Door
The Pot of Gold
Worm Looks for Lunch
The Mermaid and the Octopus
Tara's Party
Paula the Vet
Where Were You Bert?
Clair and the Fair
The Deer and the Earwig
*Any of the phonics series books by Julia Donaldson.
Author: Michael Rosen
Howler
Lovely Old Roly
Totally Wonderful Miss Plumberry
Songbird Story
Red Ted and the Lost Things
I'm Number One
Bear Flies High
Tiny Little Fly
Bob the Bursting Bear
Moving
Fluff the Farting Fish
Wolfman
Choosing Crumble
Send for a Superhero
Don't Forget Tiggs
We're Going on a Bear Hunt
Smelly Jelly Smelly Fish
Author: Marcus Pfister
Penguin Pete and Pat
Rainbow Fish
Penguin Pete's New Friends
Just the Way You Are
Hopper Hunts for Spring
Senior Books
Any books from the following book series:
Dogman' Series                                  Author: Dav Pikley
'Harry Potter' Series                         Author: JK Rowling
'Diary of a wimpy kid' Series          Author: Jeff Kinney
'Captain Underpants' Series           Author: Dav Pilkey
Any David Walliams Books            Author: David Walliams
Any Roald Dahl Books                     Author: Roald Dahl
'The Hunger Games' Series            Author: Suzanne Collins
'Chronicles of Narnia' Series          Author: C.S Lewis
'Series of Unfortunate Events'       Author:  Lemony Snicket
'Wonder' Series                                 Author:  R.J. Palacio
'Bad Kitty' Series                               Author: Nick Bruel
'Dork Diaries' Series                         Author: Rachel Renée Russel
'Judy Moody' Series                          Author: Megan McDonald
'Freak the mighty' Series                  Author: Rodman Philbrick
'Divergent' Series                               Author: Veronica Roth
'Ramona' Series                                  Author: Beverley Cleary
'Spiderwicks Chronicles' Series       Author: Tony DiTerlizzi
'Maze Runner' Series                         Author: James Dashner
'Percy Jackson and the Olympians' Series      Author: Rick Riordan
Any Harry Potter books       Author: J.K. Rowling