Thank you for sharing pictures from Week 4. Please continue to share photos and videos with us because we all love to see what is happening in other peoples lives, especially when we can't see each other for another little while.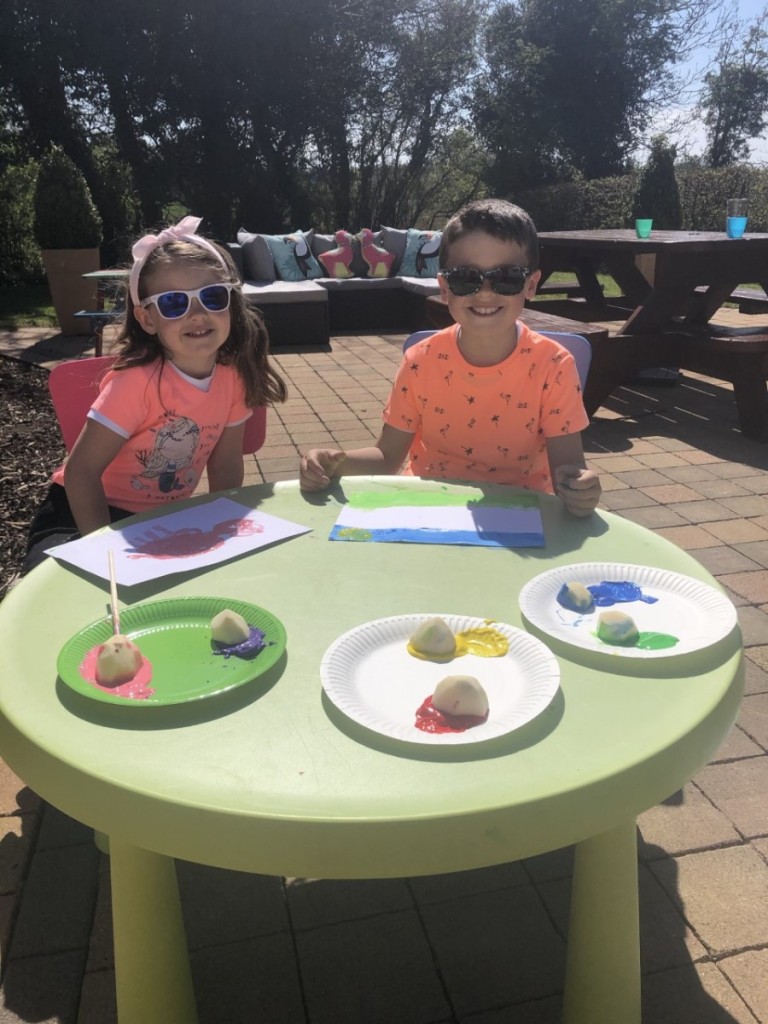 Seánie and Aimée doing some painting with potatoes.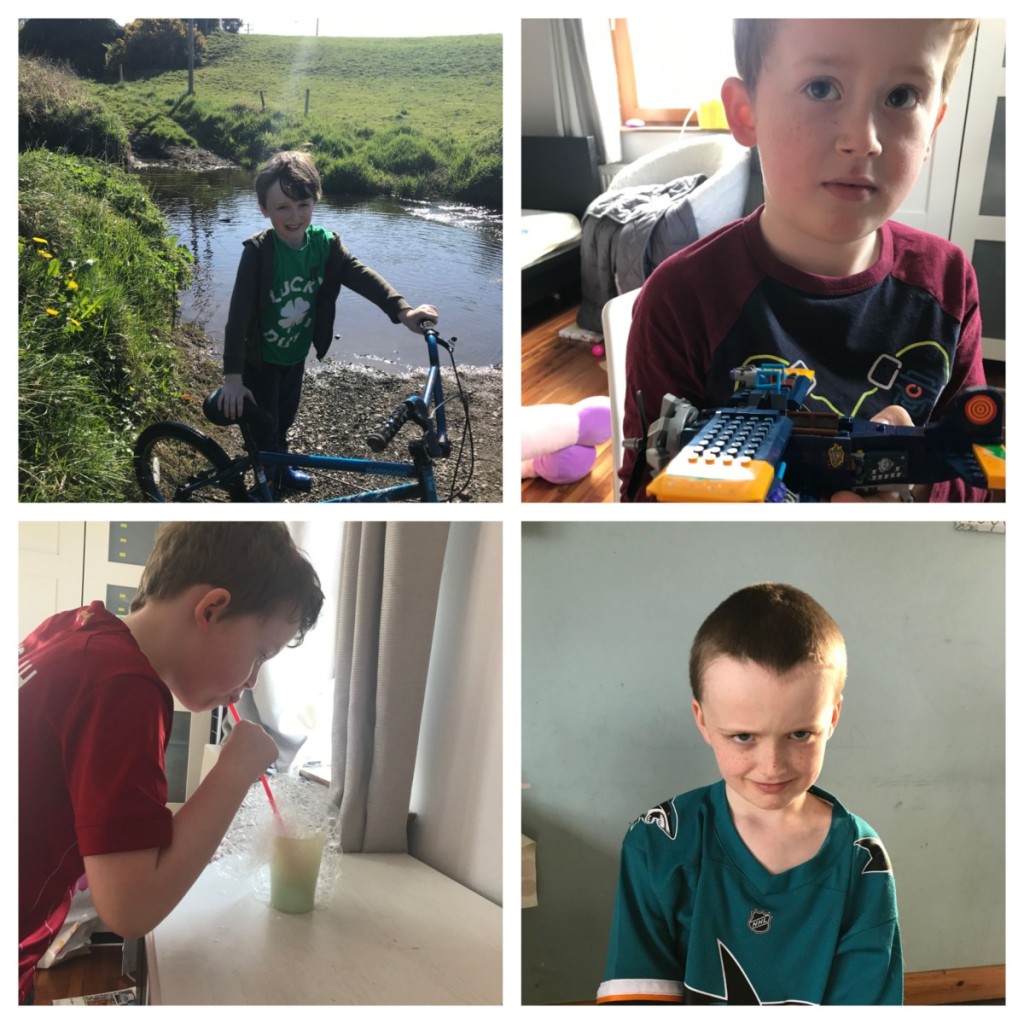 Leo and Joe keeping busy indoors and in the outdoors too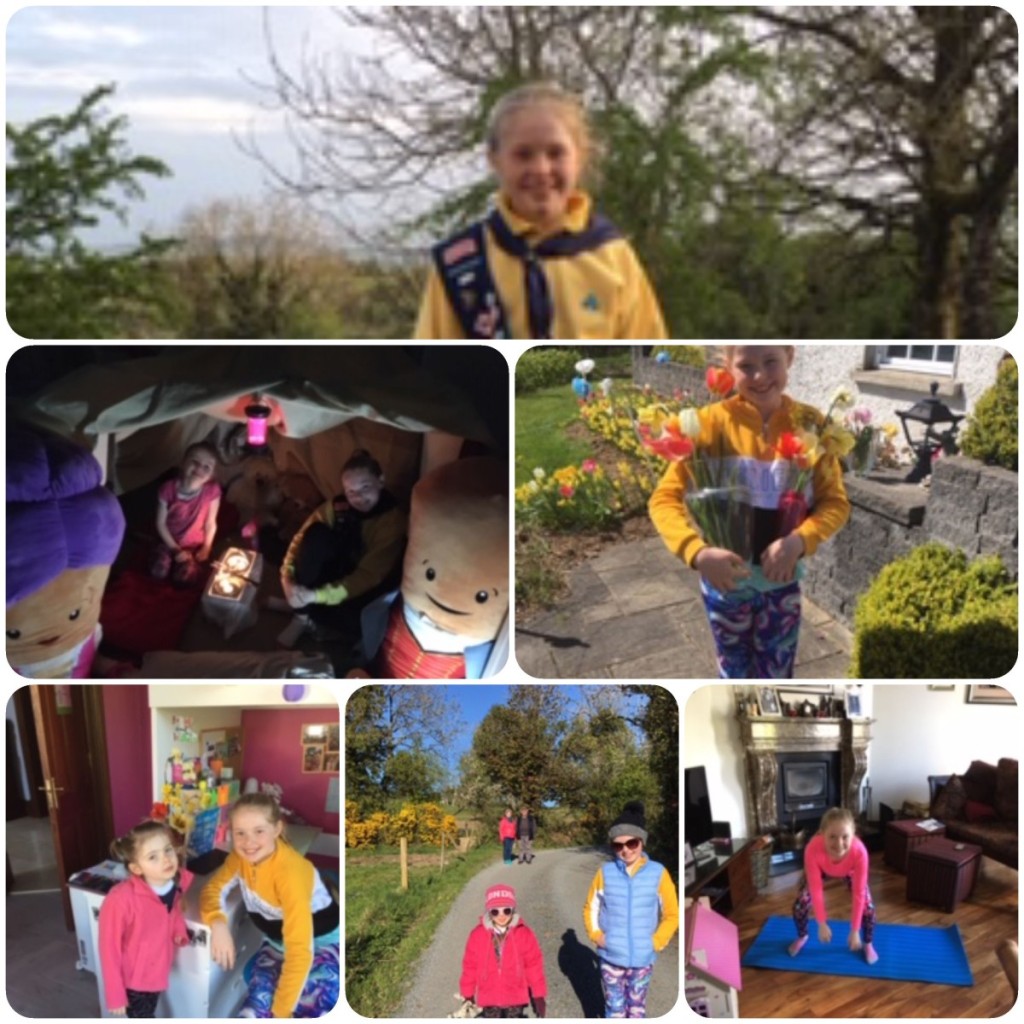 A little selection of Arianna's activities, Jo Wicks,  social distancing out for a walk,  Girls getting ready to do school work at Arianna's desk, picking flowers from the garden, in her Brownies uniform for Irish Girl Guides big IGG CampAtHome on Saturday 18 April, 2020, Girls camping at home,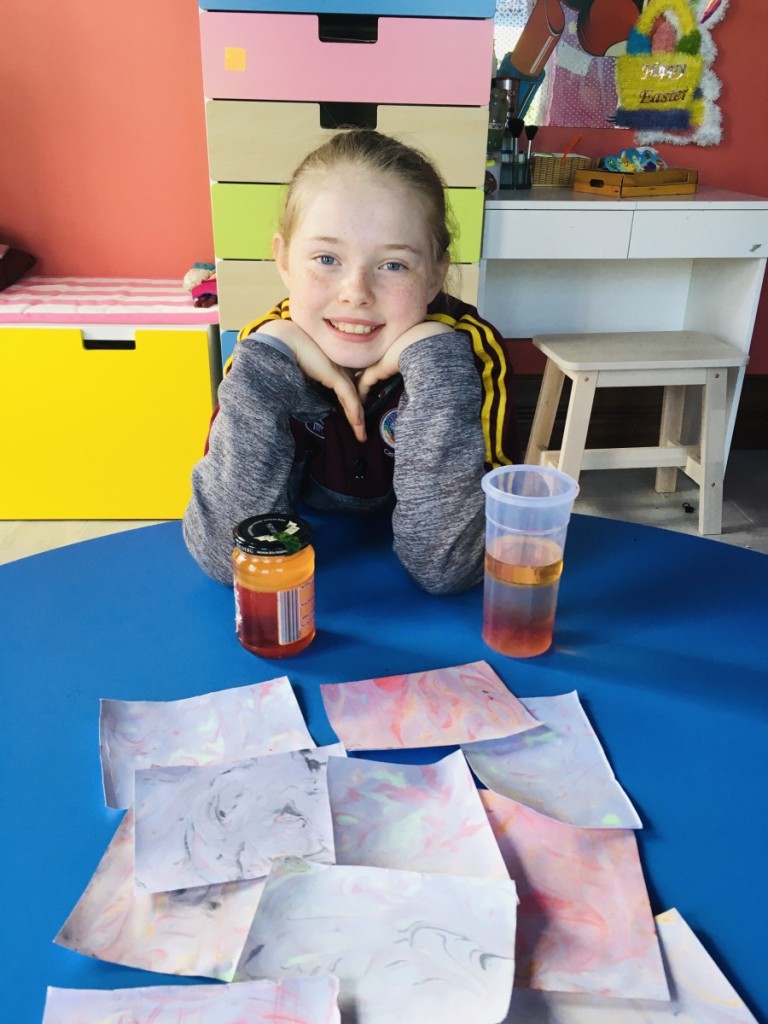 Arianna doing her experiment and marble art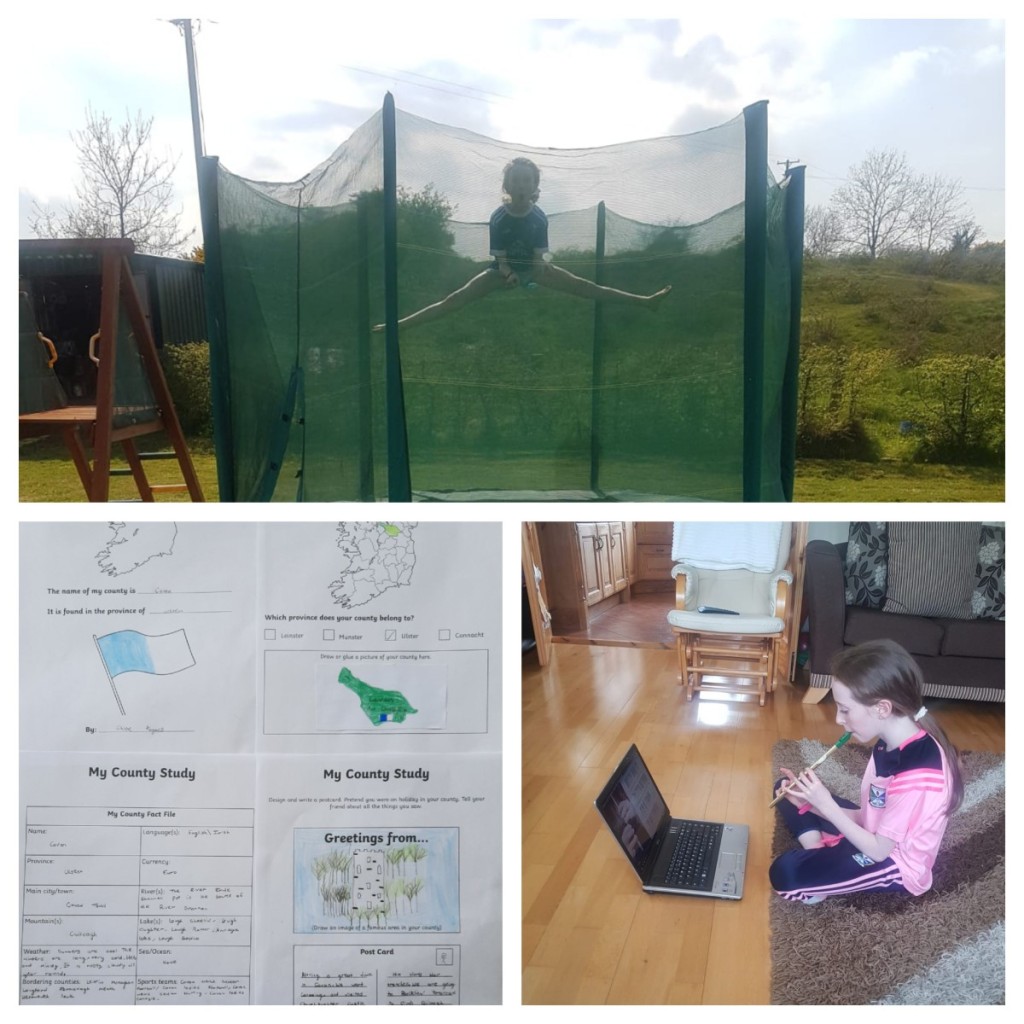 Chloe has been busy outdoors and indoors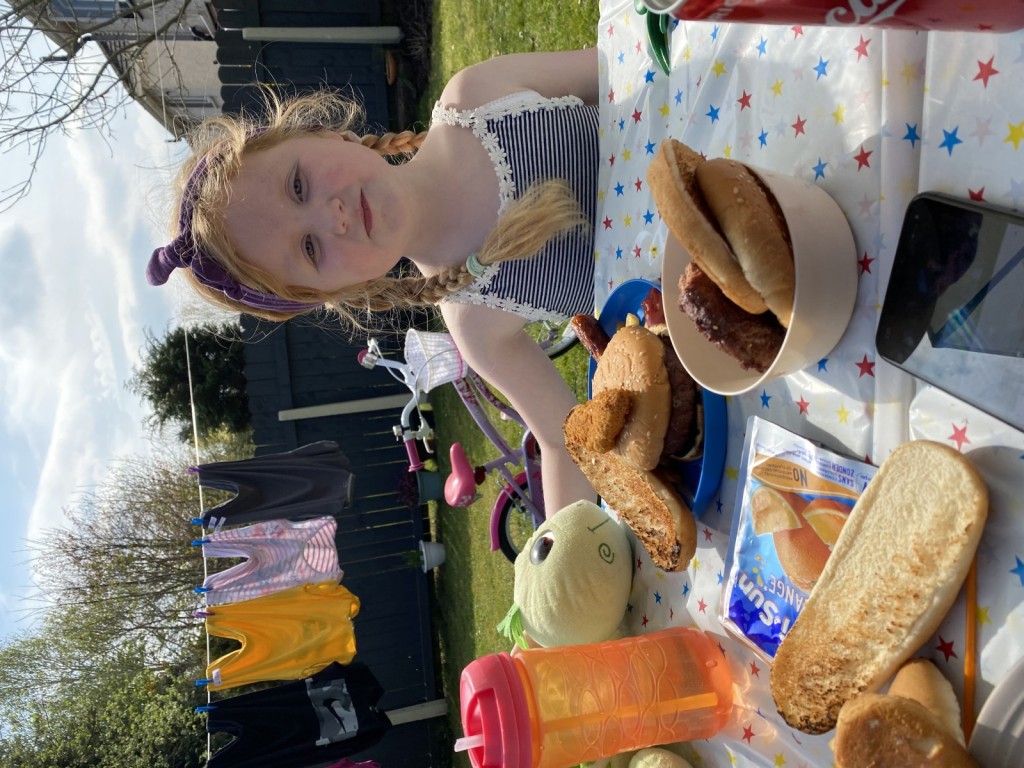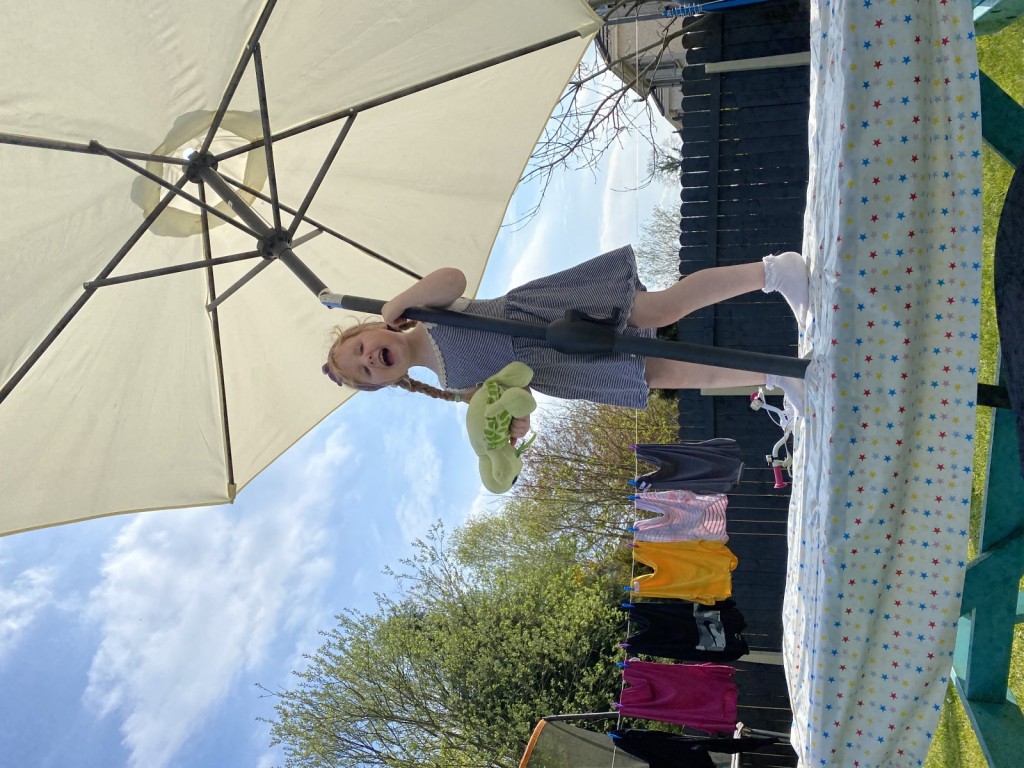 Ava enjoy a BBQ in the sun!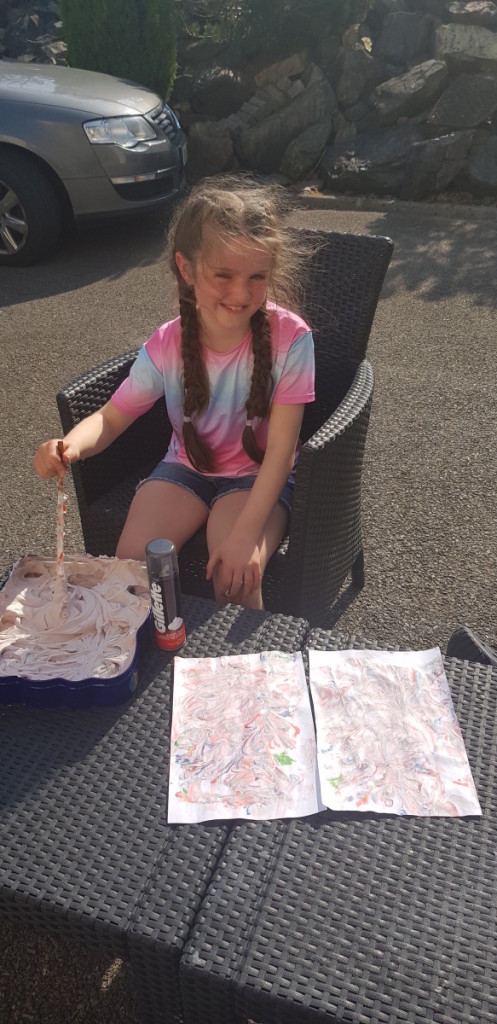 Áine tried some marbling artwork outdoors in the sunshine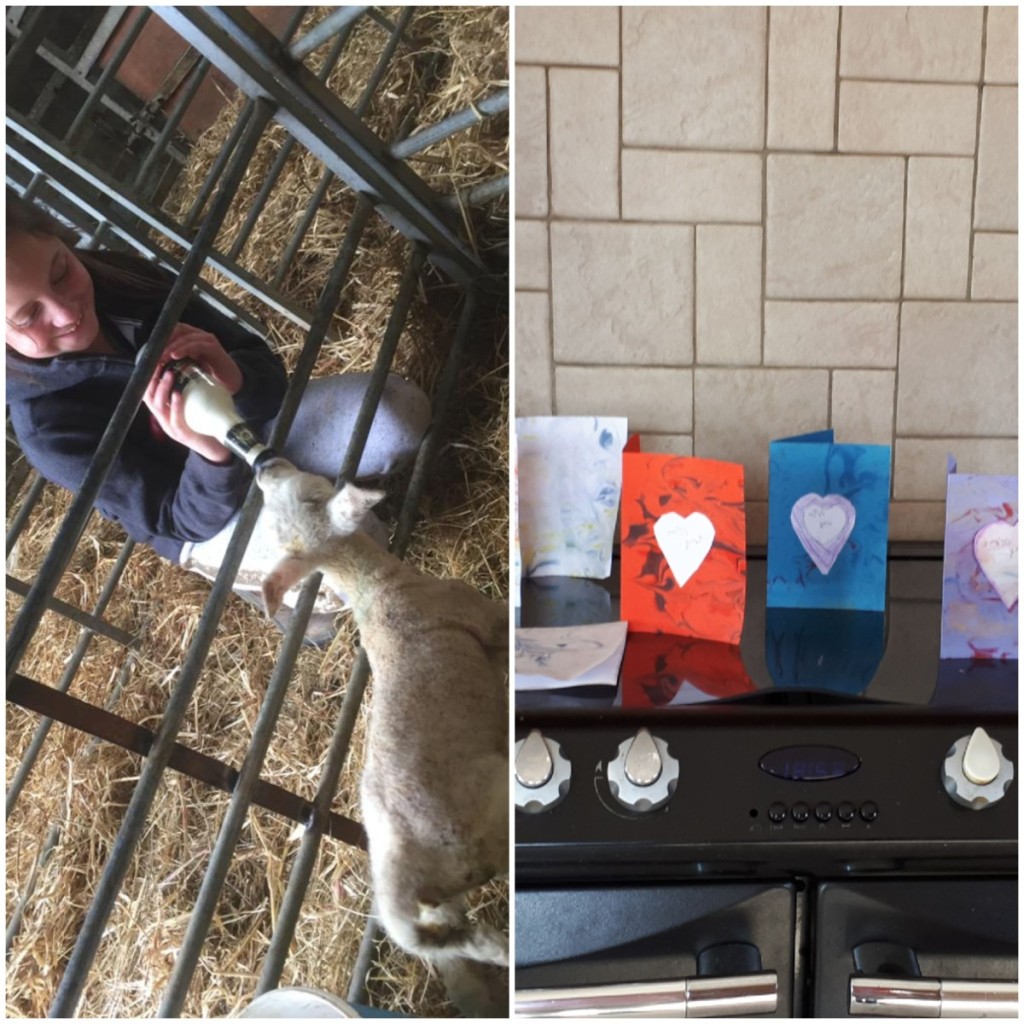 Tara has been busy this week doing some marbling artwork and helping with the lambs on their family farm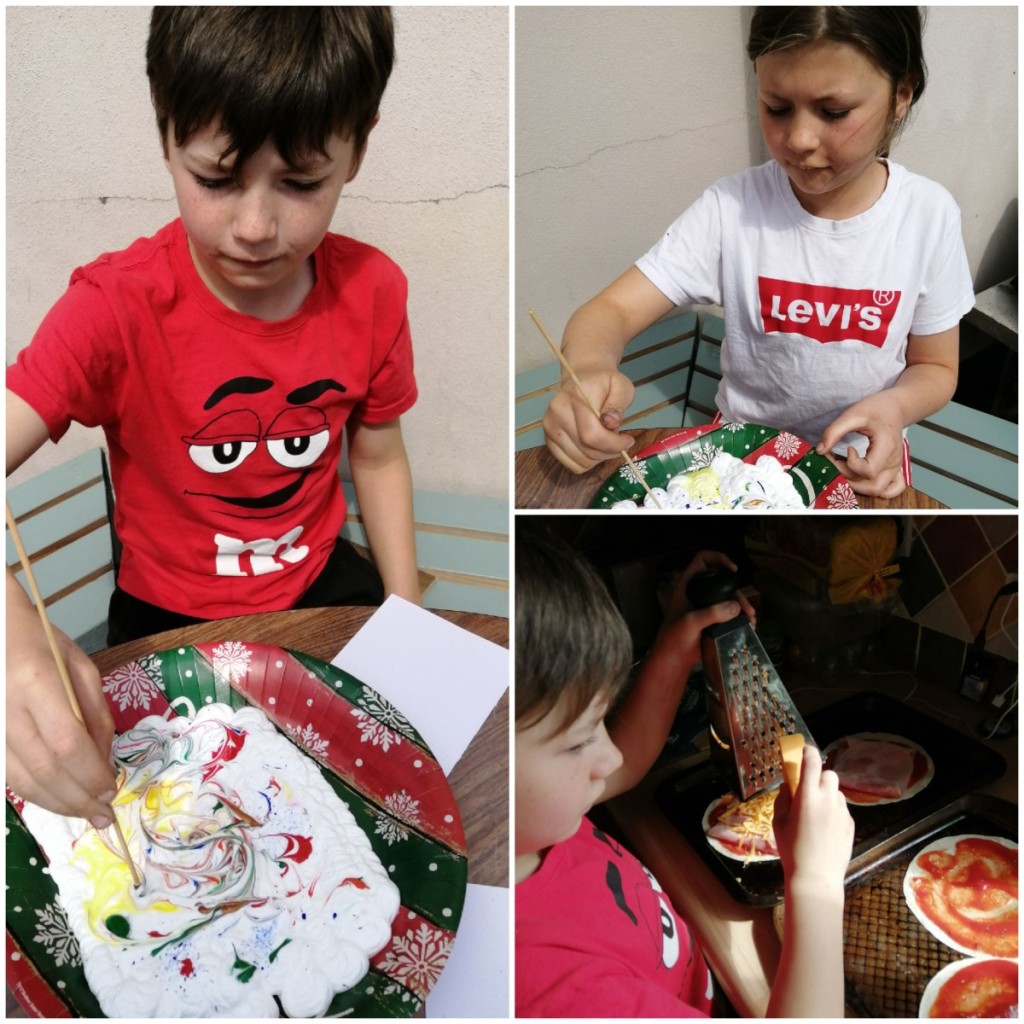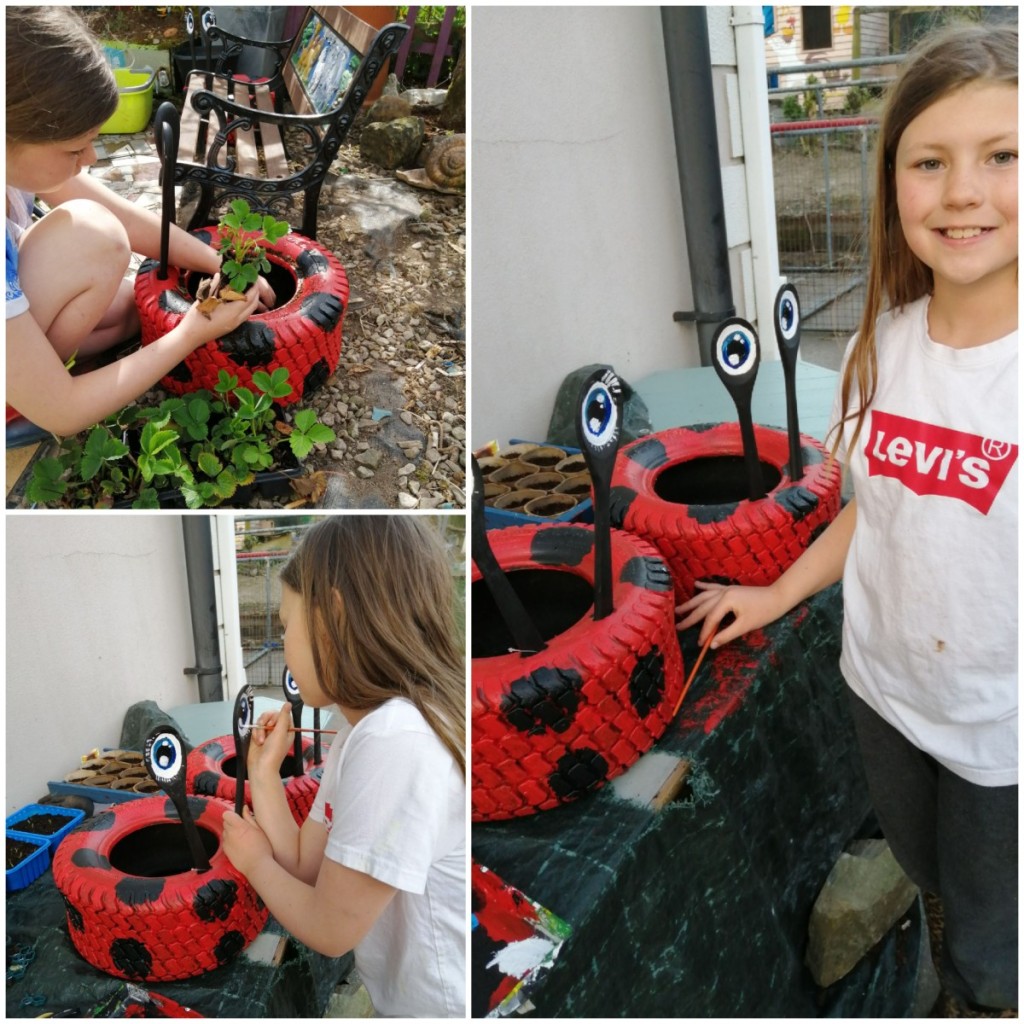 Donnchadh and Amber had a busy week making pizza, doing some marbling artwork and making beautiful ladybug planters for the garden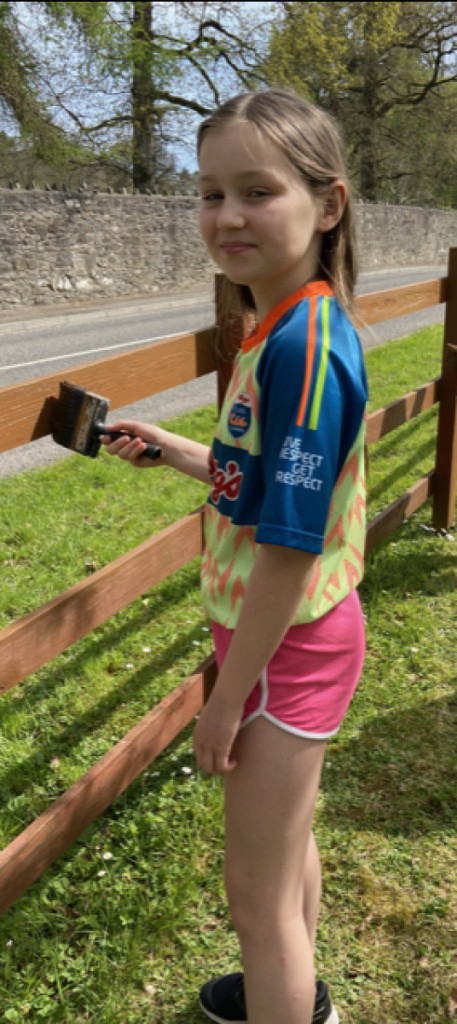 Jessica helping out with the painting at home.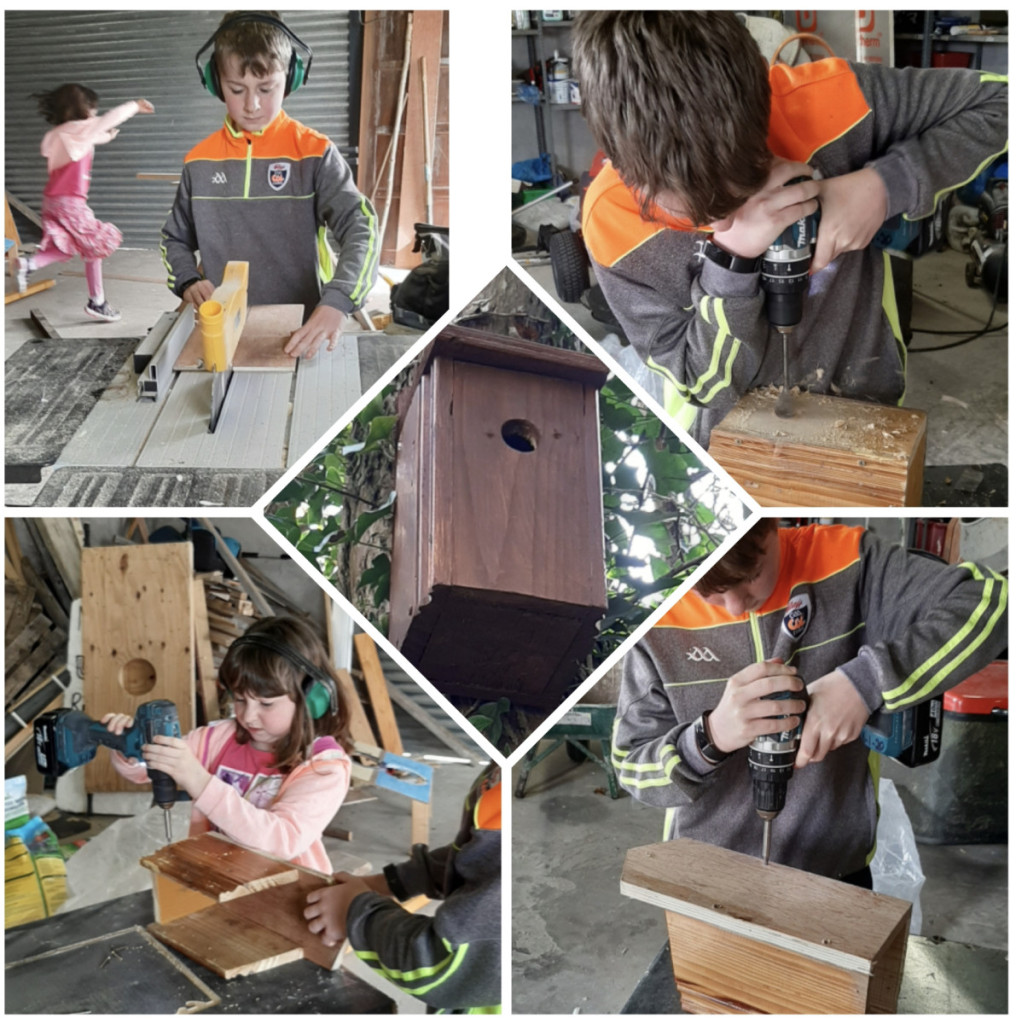 Oisín and Keeva making a birdhouse for the garden!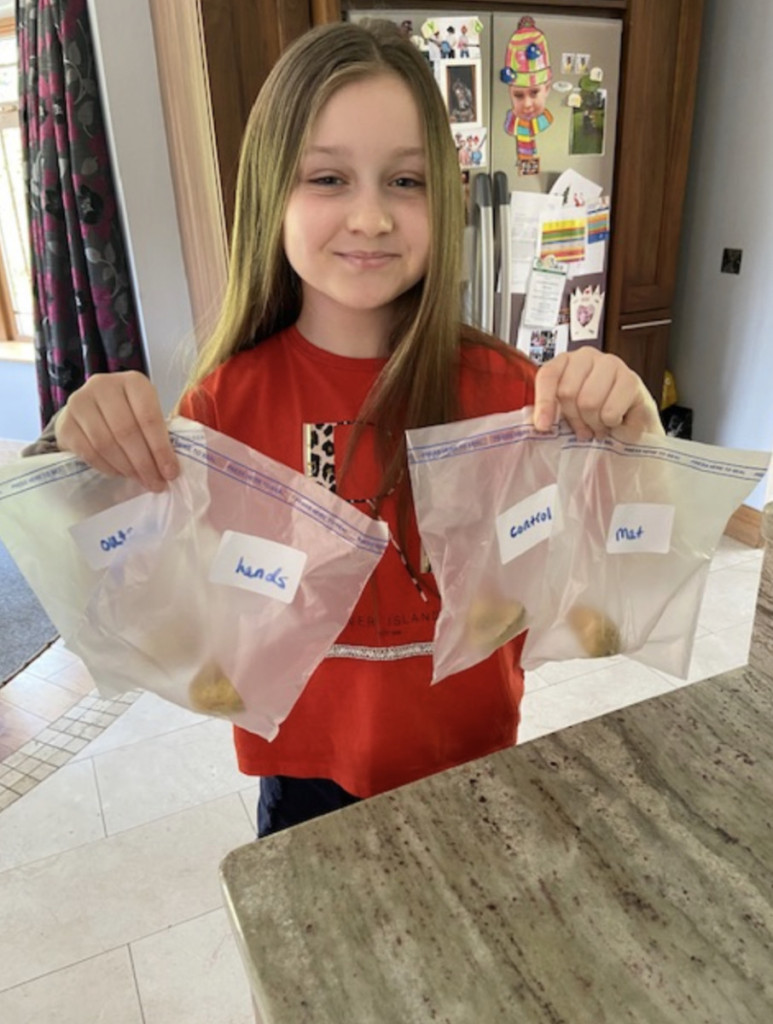 Jessica preparing her science experiment on the different conditions germs need to grow.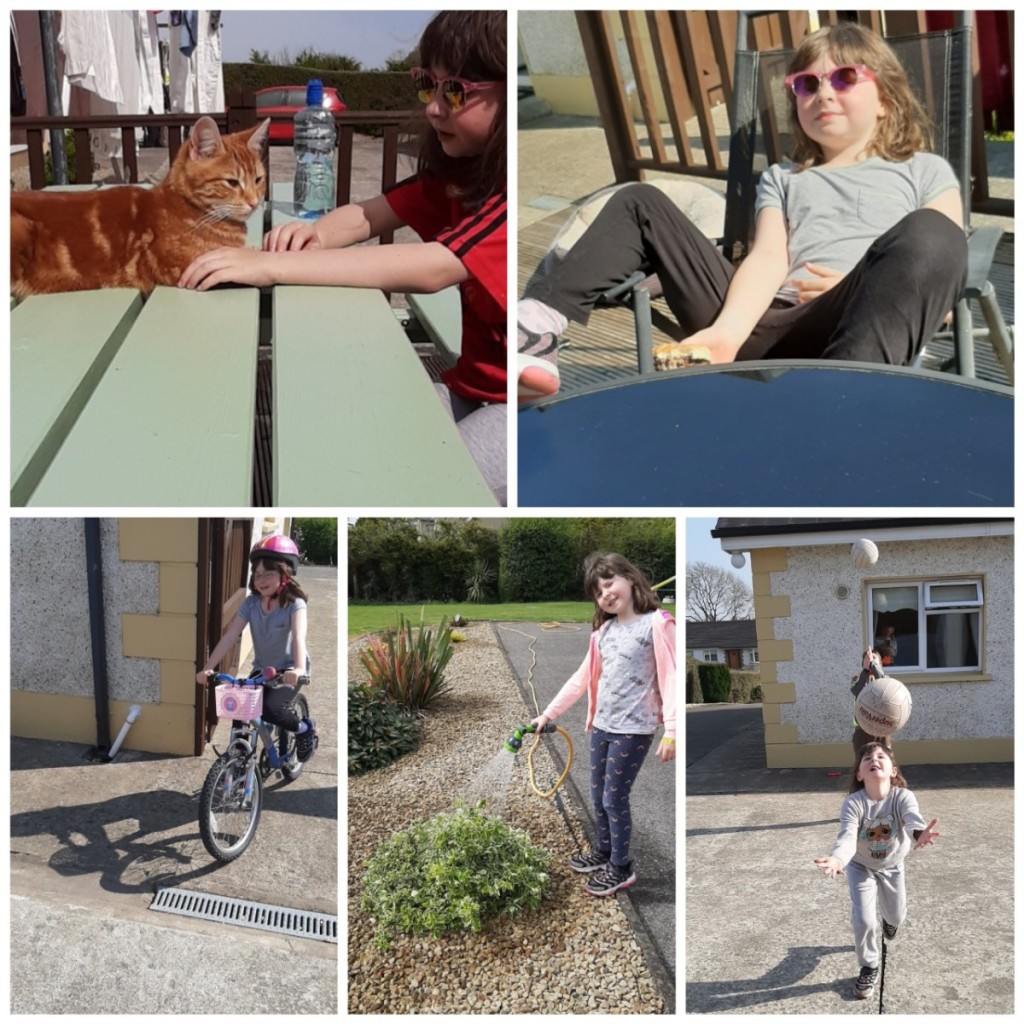 Keeva enjoying her time outdoors.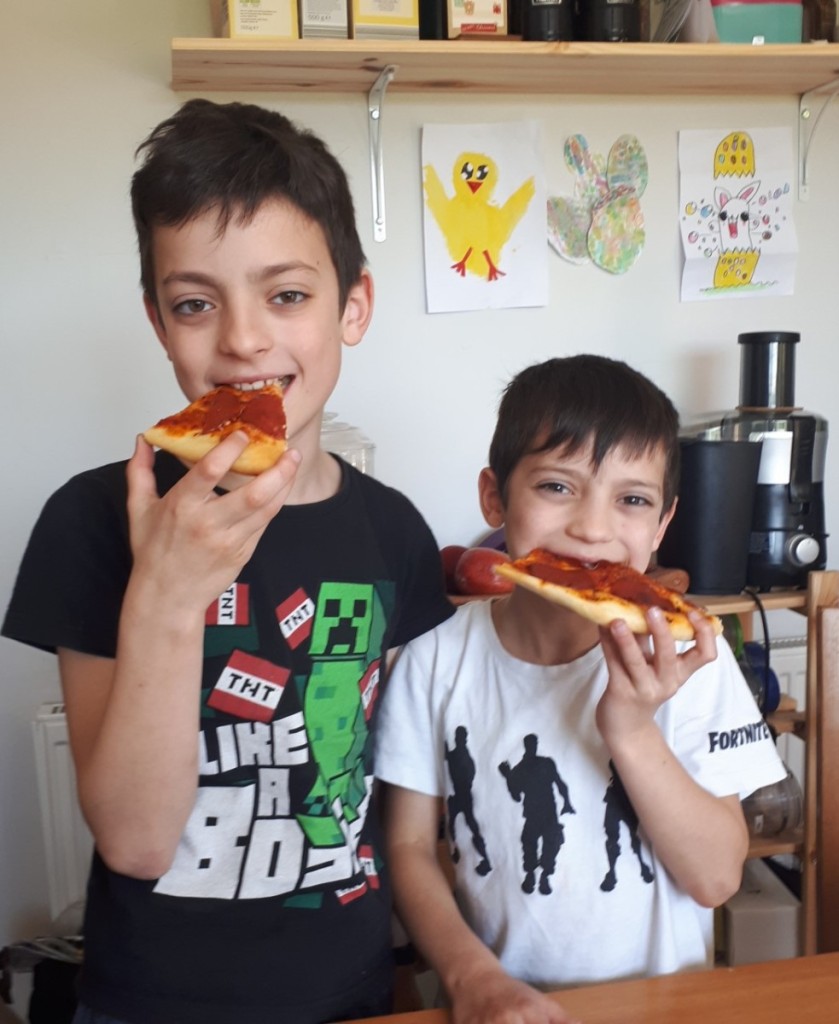 Adam and David eating their homemade pizza.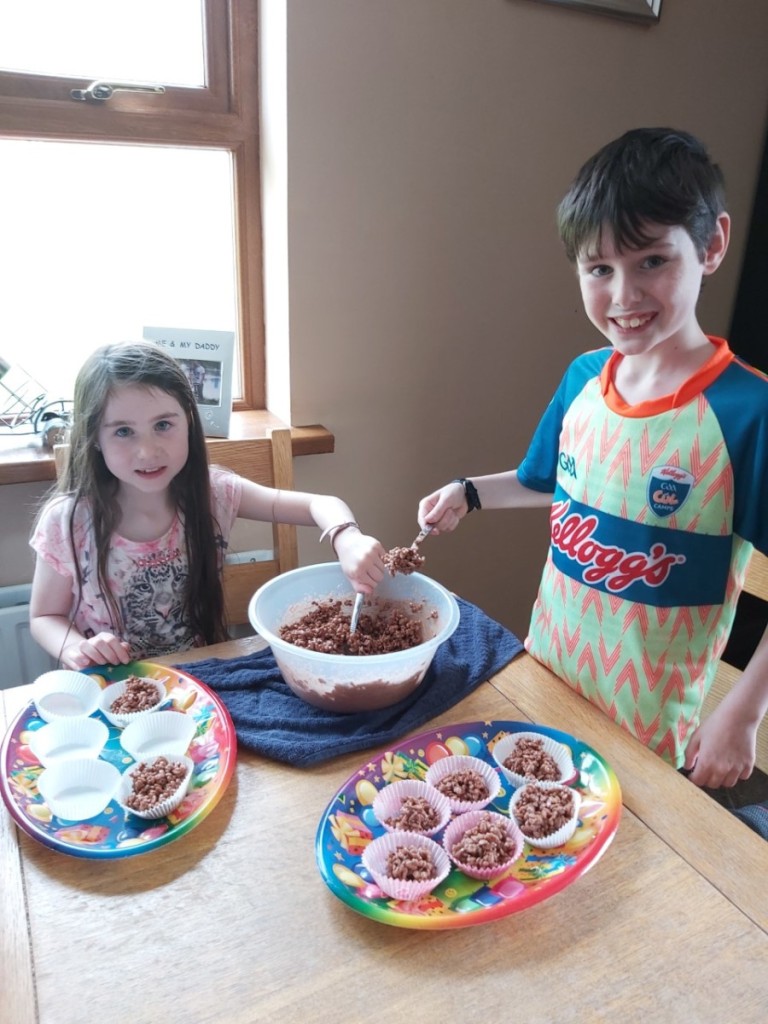 Lauren and James making rice krispies buns.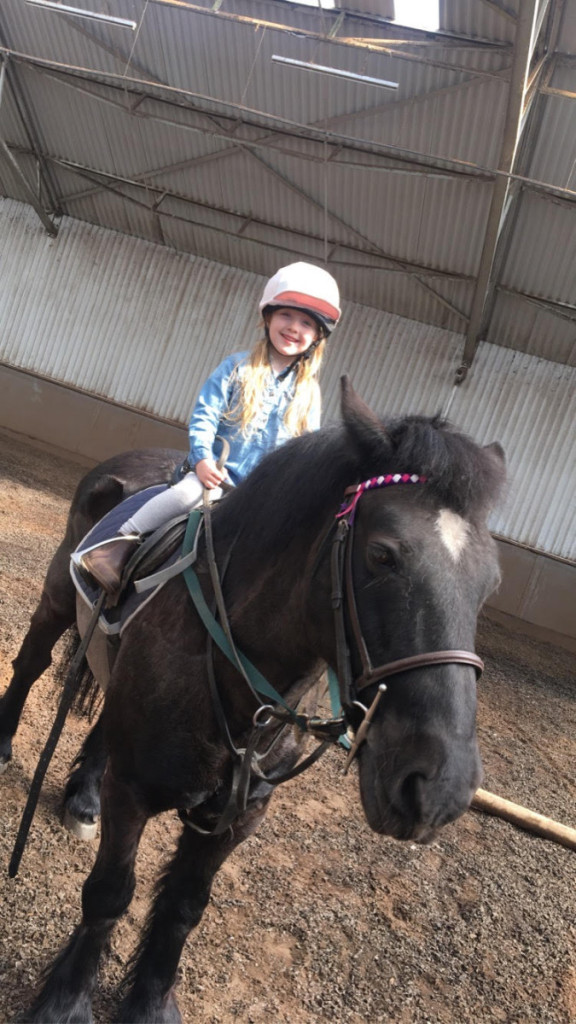 Kimmy out horse riding on her family horse.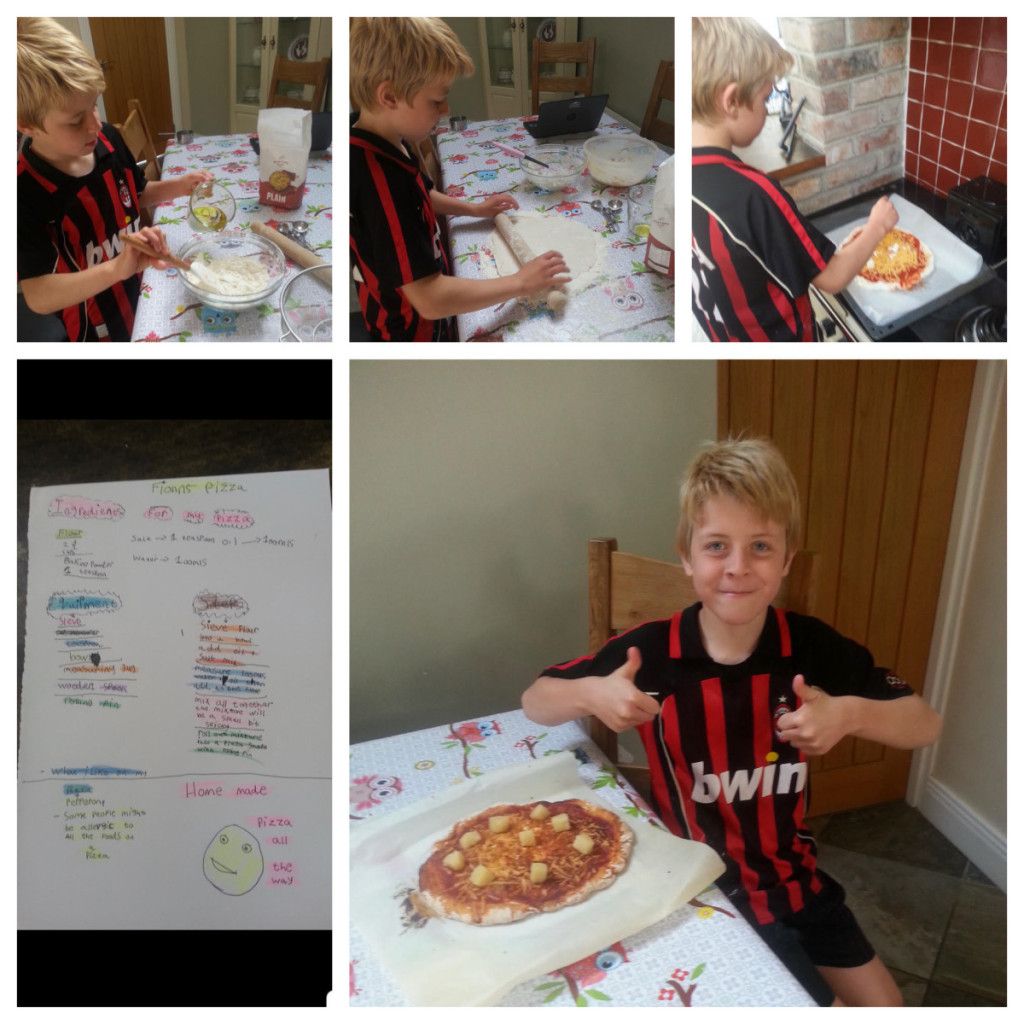 Fionn using his project to create his very own pizza.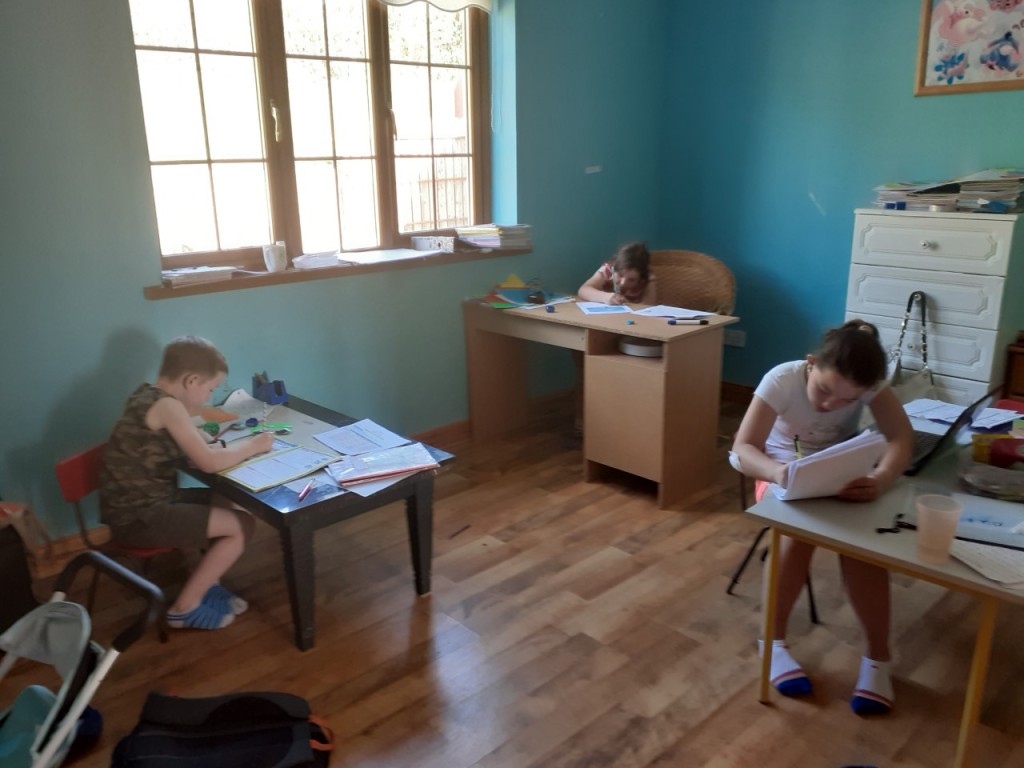 The Reilly's created their own classroom.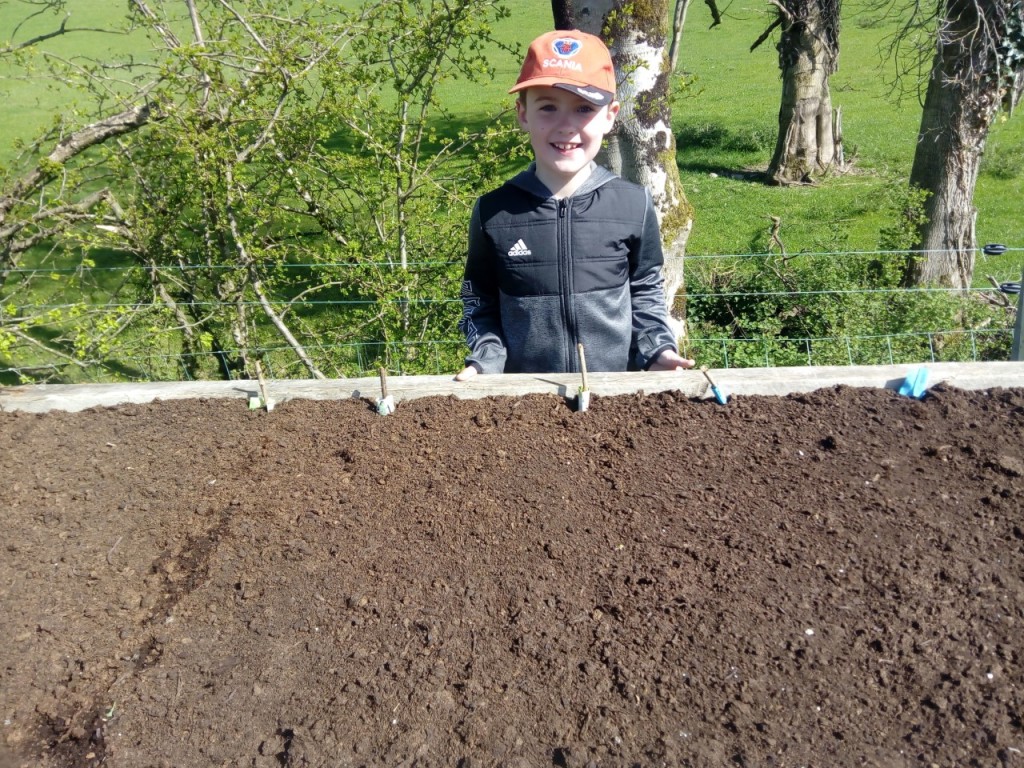 Tomás was planting vegetable seeds this week.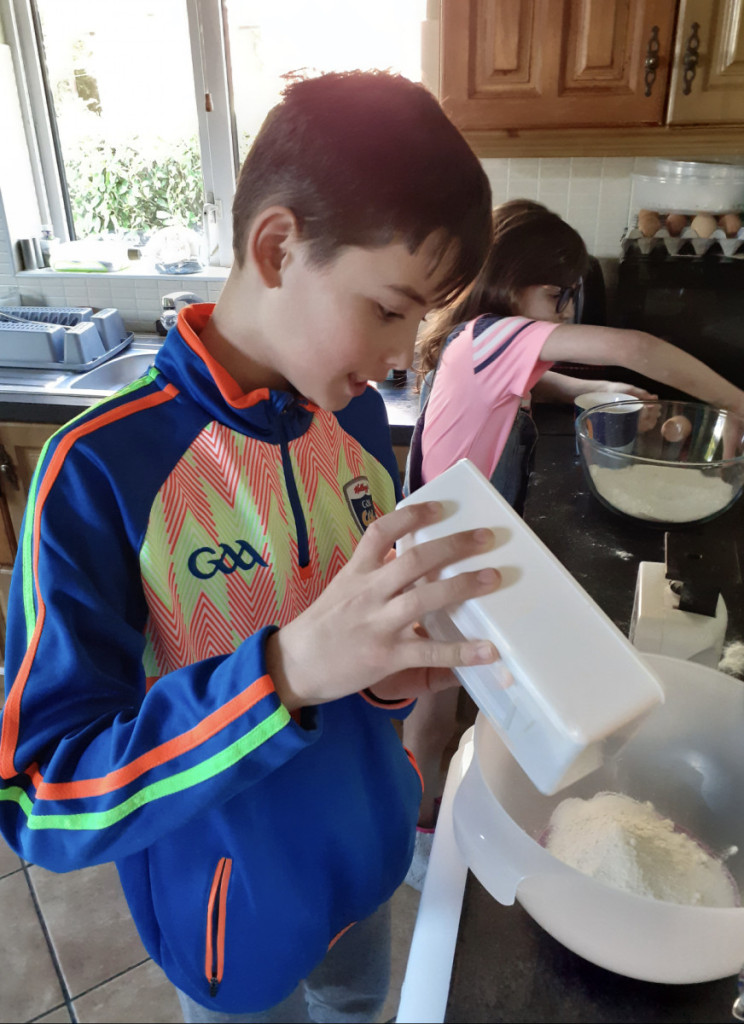 Jayden and Hayley getting busy in the kitchen!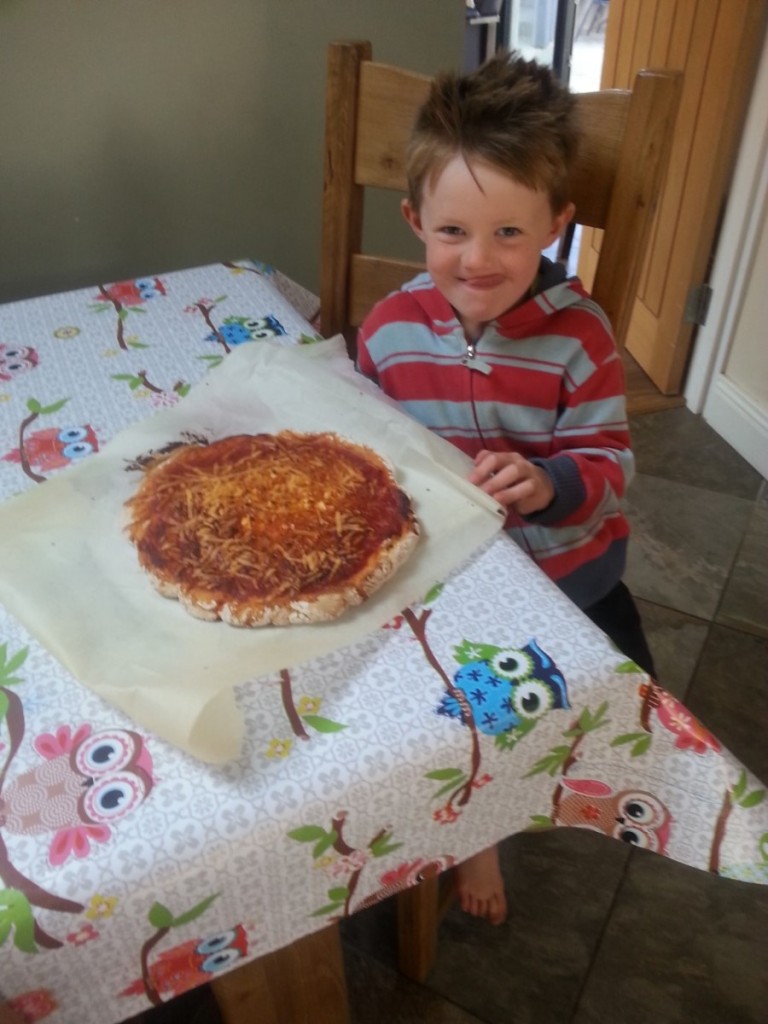 Chef Caolán making some pizza's that look very tasty!