No-Idling Survey
Members of our Green School Committee completed a no-idling survey today at school as part of our travel theme.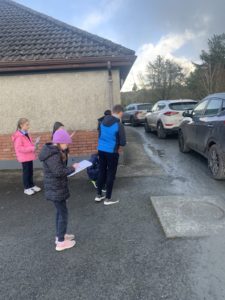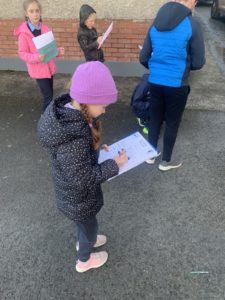 No Idling Campaign 
As part of the Green Schools programme we are currently working on the travel theme. As part of our work on promoting sustainable travel to and from school, we have decided to launch a "No Idling" campaign outside the school gates. All vehicle owners are asked to turn their engines off whilst they wait to help improve air quality, reduce emissions and create a healthier environment around our school gates. By making this simple change, we can make a real difference and improve the quality of air we all breathe. Let's give it a go!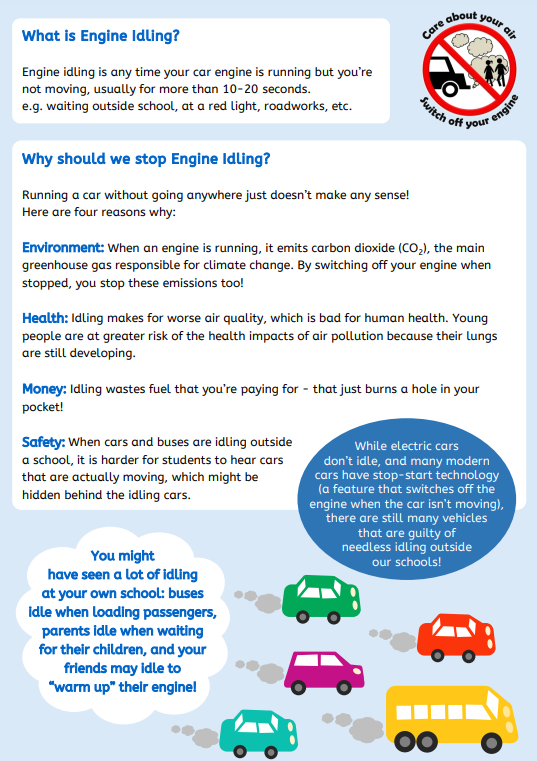 Here are some facts and myths on idling!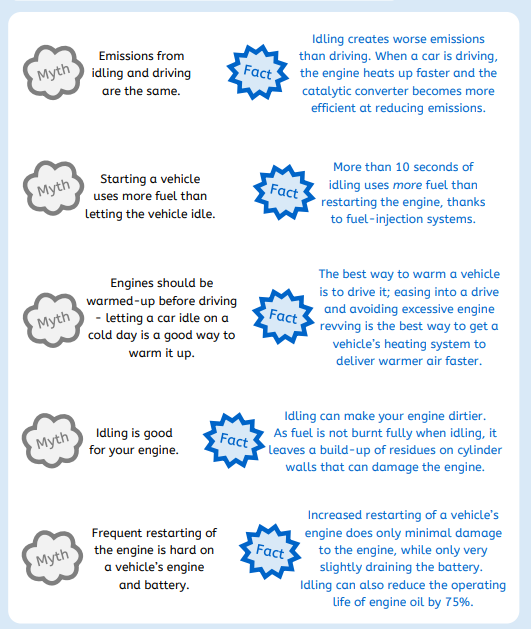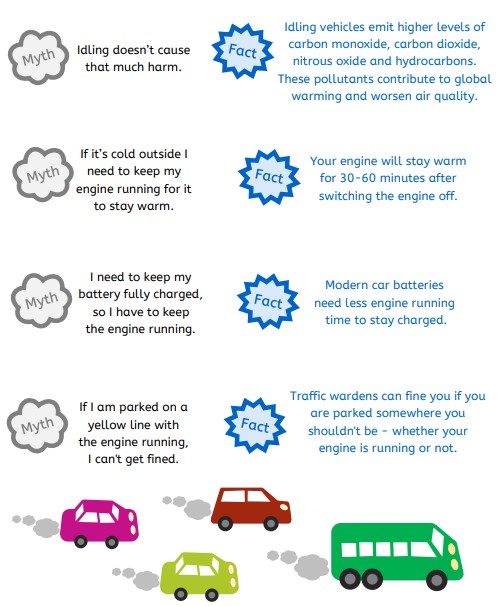 Green Halloween 2022
As part of our Green Schools programme we run our sustainable Halloween costume fashion show every year 'Green Halloween'. We had some very very spooky costumes this year. Well done to all the boys and girls!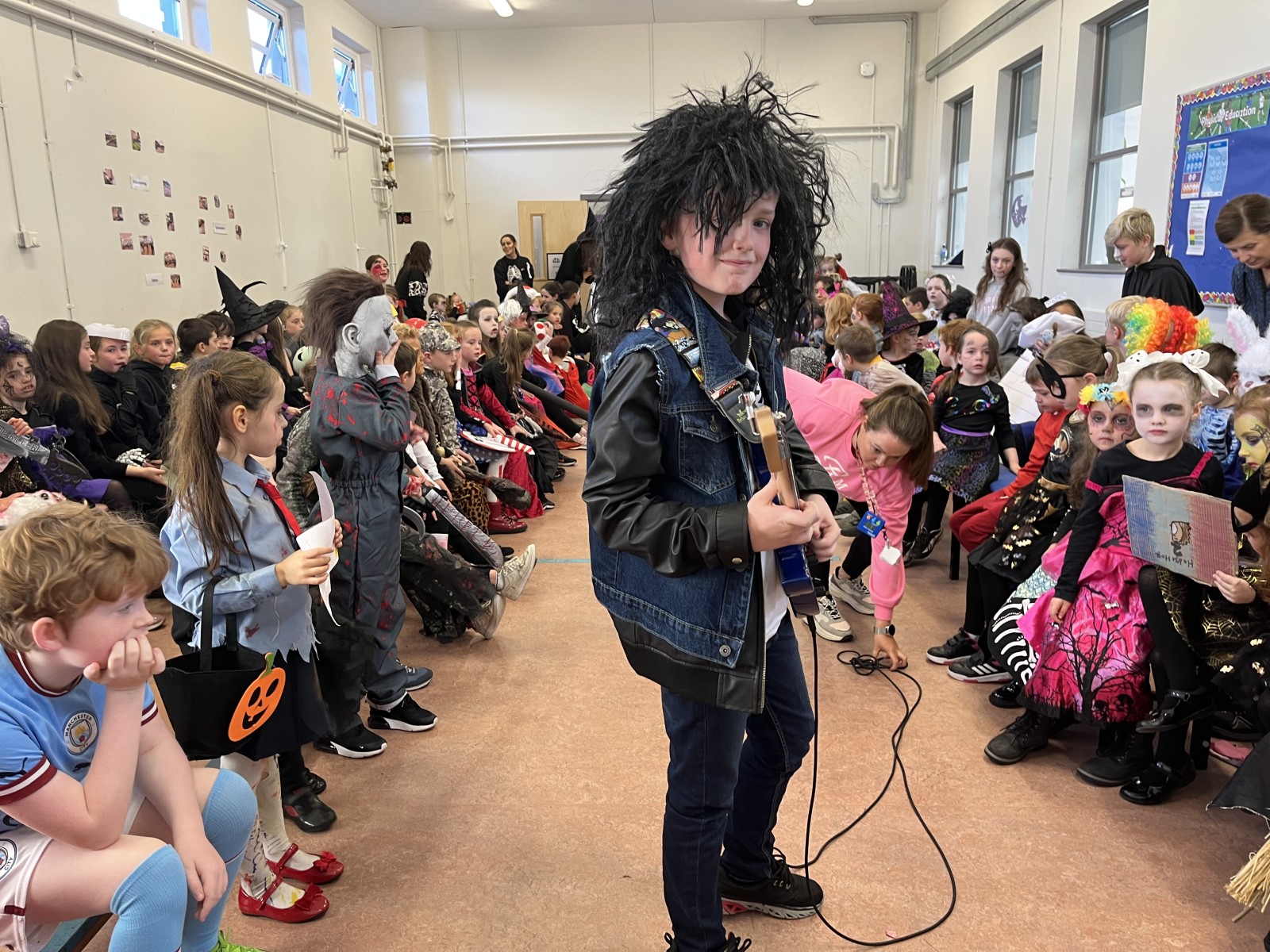 Meet our 2022 / 2023 Green School Committee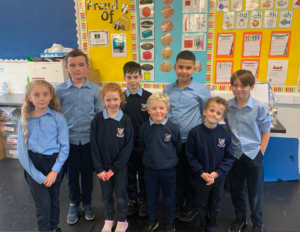 After a lot of hard work and dedication from all our pupils, and in particular our Green School's Committee, we achieved our 3rd Green Flag. This Green Flag is based on the theme of water. The water theme looks at developing awareness around water conservation and how to effectively manage this important resource in our schools and at home.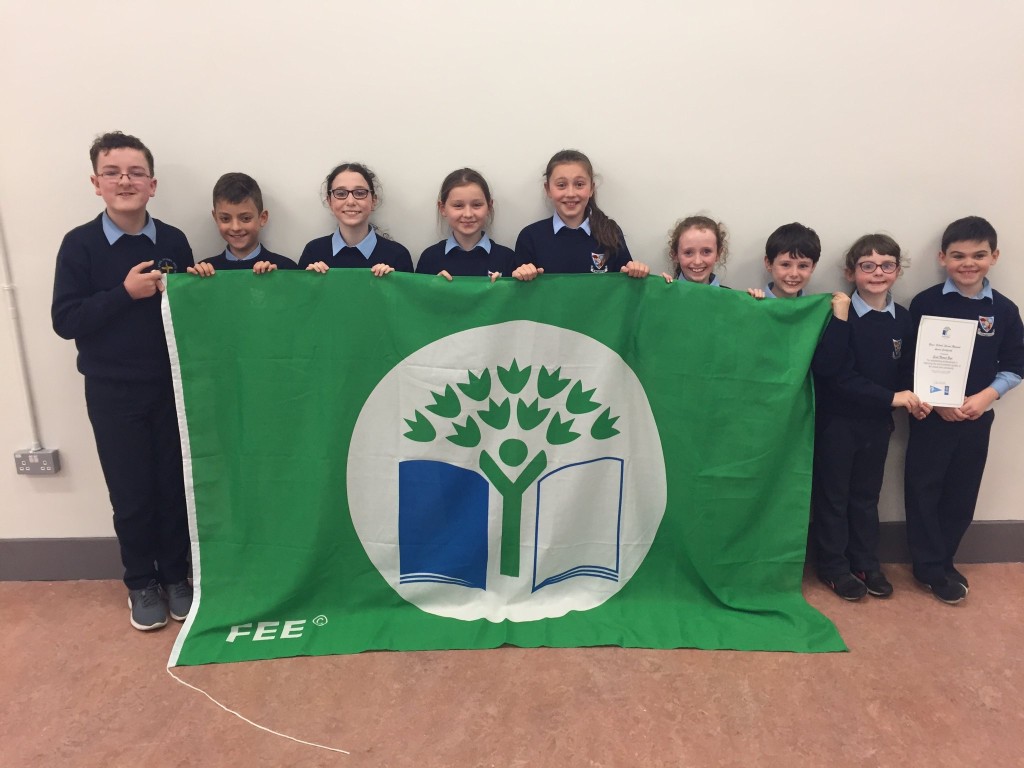 Green Halloween
As we approach the Mid-Term break, we would like to draw your attention to the Annual Green Schools Fancy Dress Day which will take place on Friday 23rd October. We would encourage the children to make their costumes out of recyclable materials. Where this is not possible, we would still like the children to dress up and come along and enjoy the day.
The standard of costumes over the years has been fantastic so this year we are having a Fashion Show to showcase the talent and imagination of the children. We would like to invite all parents, guardians, grannies, granddads, aunts, uncles and any members of the community to come along at 10.00am and join us for a Coffee morning and enjoy the Fashion Show. There will be a voluntary donation on the door towards our Green Schools Committee. We hope as many people as possible will attend and we look forward to seeing you there on the day.